This article first appeared in The Edge Financial Daily, on March 18, 2020.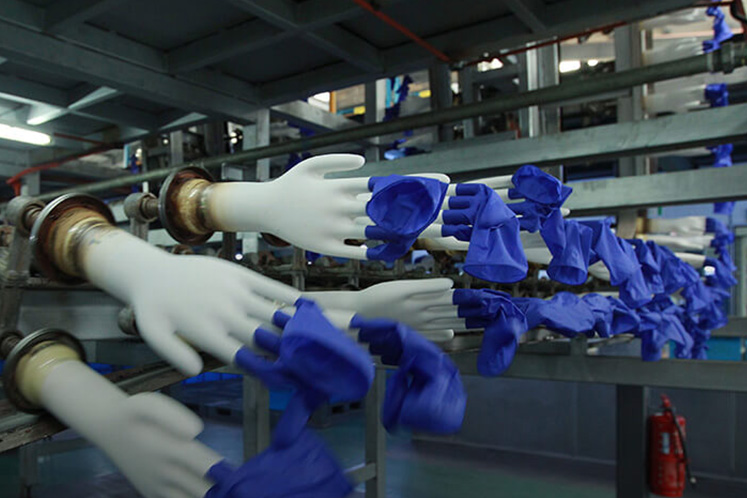 KUALA LUMPUR: Malaysian rubber glove manufacturers, which produce over two-thirds of the world's demand for rubber gloves, will step up production as the Covid-19 pandemic rages across the world, according to the Malaysian Rubber Glove Manufacturers Association (Margma).
In a statement yesterday, Margma president Denis Low said it is the manufacturers' duty to further step up productivity to cater to the enormous requirements for protective medical gloves.
Commenting on the Movement Control Order starting from today until March 31, Low said the intentions are good and timely to ensure better containment of Covid-19 and curtailing people's movements is a necessity.
"Margma is also agreeable that certain essential services and industry be allowed to operate as they are providing critical products and services.
"In this same vein, the rubber glove industry will need to continue to produce medical and surgical gloves, which are very essential and critical items in the fight against the virus," he said.
Low said that while it is a huge challenge for the industry to cope with such high demand in a rather difficult situation, Margma members are committed to combating the pandemic.
"We expect the world's demand for natural and synthetic rubber medical gloves to be about 345 billion pieces this year while it was only 298 billion in 2019.
"Malaysia is looking to export about 65% or about 225 billion pieces or more depending on the spread and duration of Covid-19," he said.