This article first appeared in The Edge Financial Daily, on November 9, 2017.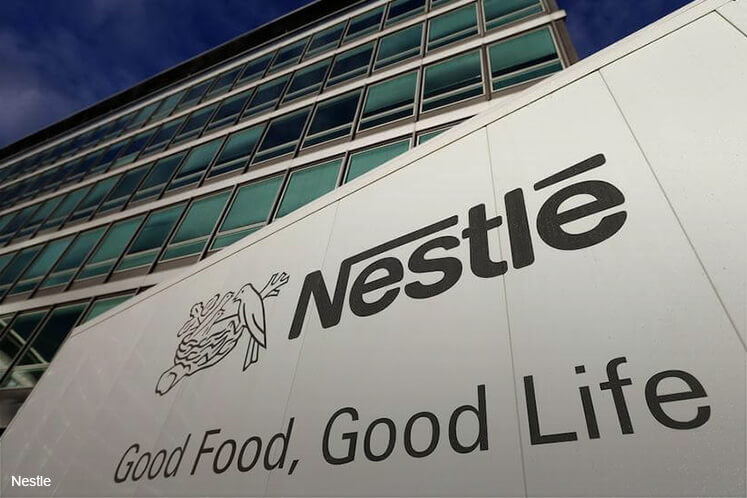 Nestle (Malaysia) Bhd
(Nov 8, RM88.50)
Maintain hold with a higher target price (TP) of RM84.20: Nestle (Malaysia) Bhd reported a third quarter ended Sept 30, 2017 (3QFY17) revenue of RM1.3 billion, which was up 4.8% year-on-year (y-o-y), while core net profit (CNP) declined 25.5% y-o-y to RM119.7 million. 
This brought its cumulative reported earnings to RM512.3 million. Excluding a foreign exchange gain of RM11.2 million and other non-core items, CNP came up to RM502 million, which was broadly within our expectations at 78% of our forecasted financial year 2017 (FY17) estimate but below the market's expectations at 74%. 
The group also declared a second interim dividend per share of 70 sen (unchanged from 3QFY16), in line with our expectations. Nestle's nine months of FY17 revenue grew 4.3% y-o-y to RM3.9 billion but CNP decreased 8.3% y-o-y. 
The group's revenue growth was mostly due to the sturdy growth in domestic demand (up 4% y-o-y) as well as expanding sales from its exports (up 5.5% y-o-y) as a result of new product launches and effective marketing and trade promotions.Nonetheless, earnings were clipped y-o-y due to the different timing of marketing expenses and higher raw material costs (for example, milk powder and coffee beans).
3QFY17's top line improved 4.8% y-o-y; however, CNP fell 25.5% y-o-y to RM119.7 million. Sales growth was mainly led by sturdy and positive y-o-y growth from its export business (up 4.2% y-o-y) and solid fundamental domestic demand (up 6.8% y-o-y). 
CNP, however, was down y-o-y on the back of increased raw material costs. 3QFY17 earnings before interest, taxes, depreciation and amortisation margin decreased by 3.9 percentage points to 14%. 
In view of the increasing need for convenience due to the evolving consumer landscape, Nestle has identified the ready-to-eat (RTE) product segment as its next product growth engine. The group's RTE segment is now the fastest-growing product category for the group and has been expanding at a double-digit pace y-o-y. Even though costs currently outweigh profitability, management believes that capitalising and investing in this category would prove to be advantageous in the long term.
While we make no changes to our earnings estimates pending the analyst briefing next week, we are rolling over our discounted cash flow valuation base year to 2019. This brings our 12-month TP to RM84.20. 
Our "hold" call is maintained as we think that there are no near-term rerating catalysts and the stock is fairly valued. — CIMB Research, Nov 7