This article first appeared in The Edge Financial Daily, on November 15, 2018.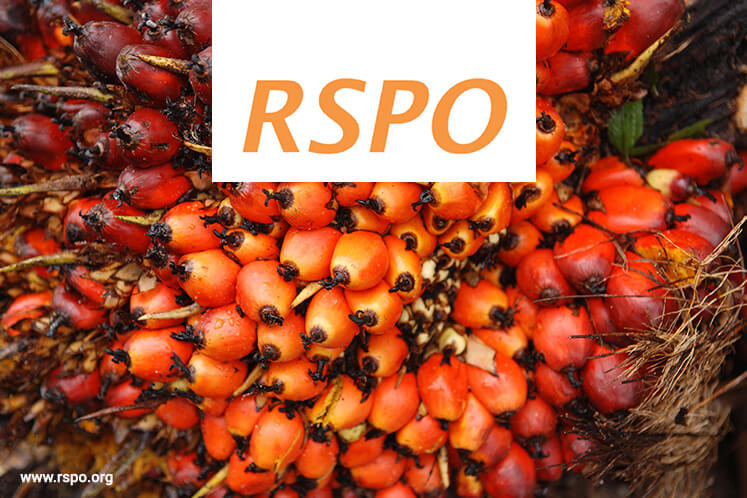 KOTA KINABALU: The Roundtable on Sustainable Palm Oil (RSPO) has proposed a new and separate standard for independent smallholders to promote the greater inclusion for the latter into the RSPO system.
The proposed new standard — tailored to help reduce unnecessary burdens faced by independent smallholders towards obtaining the RSPO certification — was unveiled at the 16th instalment of the annual Roundtable Conference on Sustainable Palm Oil (RT16) held here yesterday.
According to RSPO, smallholders will be supported in terms of obtaining fresh fruit bunch legality requirements, training on pesticide handling, grievance mechanism, fair and transparent pricing, negotiations and contracts, as well as livelihood improvement programmes.
With access to tools and training that respond to their requirements, the capacity for farming practices and agronomy will be improved, which will in turn help increase smallholders' yields, the non-government organisation committed to developing and implementing global standards for sustainable palm oil said.
Smallholders are either individuals or families producing palm oil on individual or multiple plots under the threshold of 50 hectares (ha) as currently defined by RSPO. They make up about 40% of the global palm oil supply, and around 4.5 million smallholders in Asia rely on oil palm cultivation for their livelihood but often suffer from lower yields.
Here in Malaysia, only less than 0.2% of smallholders are RSPO-certified, according to RSPO co-chairman Datuk Carl Bek-Nielsen.
He pointed out that yields for many non-RSPO certified smallholders here, at approximately 2.4 to 2.5 tonnes of crude palm oil (CPO) per ha, were far below the national average of 3.6 tonnes per ha. Private plantation companies, in comparison, fare much better at five tonnes on average.
Bek-Nielsen said the low yield situation is further exacerbated by the bleak CPO price, which has fallen below the RM2,000 per tonne as of late.
At the time of writing, the benchmark palm oil third-month price contract fell by RM39 to RM2,041.
RSPO chief executive officer Darrel Webber, speaking to the press on the sidelines of RT16, said the proposed standard was borne out of a consultative review process, where face-to-face meetings were held with 11,500 individual stakeholders from 13 countries, including smallholders.
Webber noted that smallholders still face many challenges that deter them from having their products gaining market uptake, which include legal and monetary issues.
"The supply chain would like to see only legally-produced fruits and oil coming into their chain, and [currently] smallholders find it hard to prove legality. They also find it difficult to comply with many of the management requirements of the standard, which is why we're trying to find ways for them to progressively come into the certification," Webber pointed out.
He said that smallholders are also burdened by the costs of financing the certification and hopes that the new smallholder standard will bridge them to supply chain members who may lend a helping hand.
The draft of the proposed RSPO smallholder standard will go for the second round of public consultation scheduled in February 2019.
It is among other proposals borne out of this year's review of the Principles and Criteria (P&C) 2013. The P&C, reviewed every five years, will be submitted for ratification by RSPO's general assembly today.
Other new elements in the draft include the concept of shared responsibility, whereby all actors throughout the supply chain must work towards the target of increasing certified sustainable palm oil intake.
There will also be adapted procedures to be developed for high forest cover countries and landscapes, legacy cases and community development needs, as well as the establishment of a 'No Deforestation Joint Steering Group' between RSPO and High Carbon Stock Approach (HCSA).
According to its website, the HCSA is a methodology that distinguishes forest areas for protection from degraded land with low carbon and biodiversity values that may be developed.
It was also proposed that no new peat planting will be allowed, regardless of depth, starting from November 2018 and that peat soils are to be documented and reported to RSPO's secretariat.
Existing plantations on peat will have to go through drainability assessments at least five years prior to replanting, according to the draft.
On the labour front, there will generally be better protection of vulnerable groups (migrants, contract workers, women, children) and the strengthening of the 'no forced and trafficked labour' criterion. Stronger language has also been proposed declaring that all workers must be paid a decent living wage.
The draft also requires that the payment of recruitment fees, debt bondage and passport withholding be prohibited, and that all overtime work be voluntary.
The RSPO, with over 3,000 members worldwide from all links along the palm oil supply chain, is a not-for-profit body established in 2004 to develop and implement global standards, comprising environmental and social criteria, for the production of sustainable palm oil.