This article first appeared in The Edge Malaysia Weekly, on September 28, 2020 - October 04, 2020.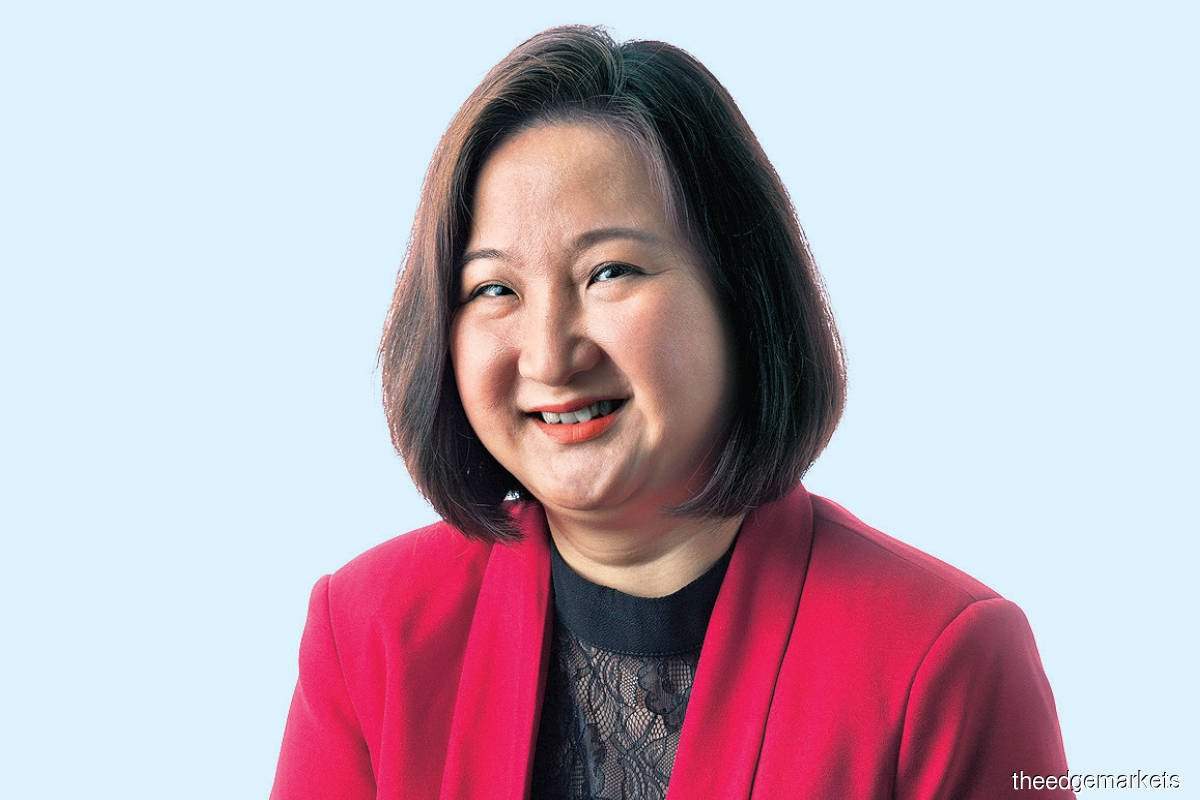 WHILE it may not be a household name, RS Components is the world's largest electronic and maintenance products distributor and has been serving Malaysian manufacturers since 1996. It is a trading brand of UK-based Electrocomponents plc, which is listed on the London Stock Exchange and a constituent of the FTSE 250 Index.
In the financial year ended March 31 (FY2020), RS Components recorded revenue of €1.95 billion (RM9.47 billion), of which €198.3 million was from Asia-Pacific. Its Malaysian unit, RS Components Sdn Bhd, accounted for about 5% of its business in the region. A check with the Companies Commission of Malaysia shows that the company generated a profit before tax of RM1.1 million on revenue of RM42.87 million in FY2019.
RS Components general manager (Singapore and Malaysia) Eileen Yap says the Malaysian operation has been growing consistently and profitably over the years. Most of its industrial customers are from the country's manufacturing sector.
"We see plenty of opportunities to continue growing and strengthening customer partnerships in Malaysia. The country has a diversified economy, ranging from manufacturing and services — healthcare, wholesale and retail — to construction, and will always have opportunities for growth," she tells The Edge in an email interview.
"Our focus has been on expanding offerings to give customers access to a broad range of leading brands and value-adding sourcing and procurement solutions that help customers save time and cost. We are also improving our local stock capabilities in Southeast Asia to be able to deliver quickly."
RS Components was founded by J H Waring and P M Sebestyen in 1937 in a lock-up garage in North West London. It started out as Radiospares, a distributor of radio parts and associated products. In the 1950s, Radiospares expanded its distribution to the industrial sector. It was renamed RS Components in 1971 to reflect the much wider range of products offered.
Its major expansion into Asia occurred in 1997, with the opening of a regional distribution centre in Singapore, followed by offices in Hong Kong and China. RS Components, however, is currently not looking to list its businesses in Asia, says Yap.
"We are focusing on strengthening our presence in the region and addressing customer needs by enhancing our digital capabilities and e-commerce platform, improving our local stock handling and building the capabilities of our people in Malaysia," she says, adding that RS Components has served as a one-stop shop for industrial maintenance, repair and operations (MRO) and electronic requirements in the country since the mid-1990s.
Globally, the group offers more than 500,000 industrial and electronic products sourced from 2,500 suppliers. It also provides a wide range of value-added services to more than one million customers and offers a comprehensive range of semiconductor devices from leading manufacturers. Its broad portfolio includes the products of ON Semiconductor, STMicroelectronics, Vishay, Microchip, Infineon and Analog Devices.
Local stock capabilities
RS Components operates five distribution centres across Asia-Pacific. Yap points out that having a distribution centre in Southeast Asia (in Singapore) allows the group to hold local stock of more than 10,000 units and offer reliable delivery timelines to more than 10,000 industrial customers in Malaysia, mainly manufacturers.
"With a rich catalogue of a wide range of products, we are a vendor for many companies in Malaysia from all industries. In fact, the top 10% of clients are mainly global and large enterprises in multiple industries," she says.
Yap acknowledges that globally, the market is large and fragmented. In Malaysia, the situation is no different. "Our market share is about 15% across our entire range of offerings. Our industrial competitors are small regional or local players with niche or single categories and limited digital presence."
She stresses that Malaysia is a key market for RS Components, not only in Southeast Asia but also Asia-Pacific. "Malaysia is one of the innovation hubs in the region, with a strong manufacturing industry. As the industry looks to revitalise through technology and automation, we will be working with our manufacturing customers and supporting them through this transformation.
"As a one-stop shop for industrial and MRO [requirements] and end-to-end solutions provider, we have the digital know-how and experience to help customers navigate this change smoothly and efficiently."
Yap says RS Components' extensive semiconductor range can provide a single point of supply throughout an electronic product life cycle. For instance, it can help design engineers with product visibility and to find the right technologies for their research and design. Its customers include machine builders who are involved in assembling engines and equipment used in various industries.
"We have customers that are involved in designing, building and maintaining industrial facilities and equipment, and we provide products and solutions across the product life cycle. Wherever they are in the cycle, we are committed to making it easy to transact and do business with us as well as to save time and money. We also work with customers in the maintenance space, where there is a requirement for reliability and speed in supplying the parts and tools to fix equipment," says Yap.
She observes that the Covid-19 pandemic has resulted in a lack of consistency in terms of buying habits. "Many customers from the semiconductor industry have been exhibiting cautiousness in their operations, approaches and business management. This leads to uncertainty that is non-business driven."
Yap is of the opinion that technology must be kept at the forefront as the industry focuses on recovery, as relying on innovations such as automation and artificial intelligence can help speed up the recovery.
Technology can also help manufacturers achieve business continuity and productivity while ensuring the safety of their workers and customers. "We aim to be a one-stop shop partner helping engineers and businesses find product technologies for their specific needs, and to give guidance on integrating procurement solutions that provide customers with better control and visibility of their supply chain," she says.