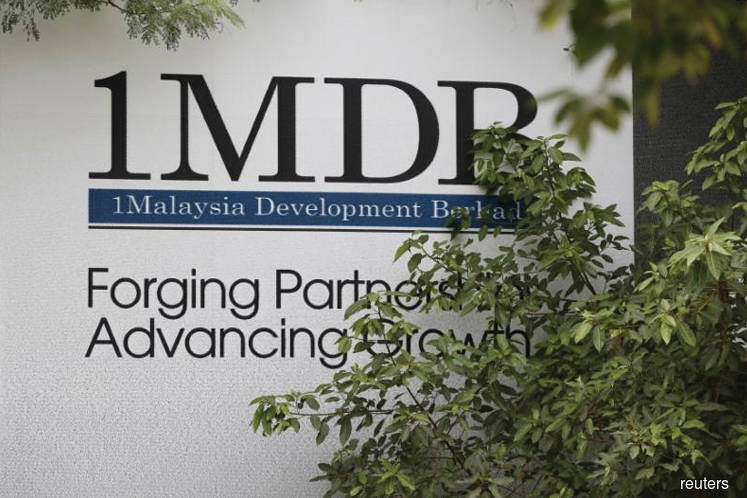 KUALA LUMPUR (July 20): Switzerland's financial market supervisory authority Finma announced that Rothschild Bank AG and its subsidiary Rothschild Trust (Schweiz) AG were found to have committed "serious violations" of anti-money laundering rules in relation to the troubled 1Malaysia Development Bhd (1MDB).
"Specifically, they were in breach of due diligence, reporting and documentation requirements. Finma will appoint an audit agent to review enhancements already put in place by the institutions," Finma said in a statement on its website today.
According to Finma, Rothschild's violation of the country's financial markets rules were related to the business relationships and transactions, which was in the context of the alleged corruption scandal at 1MDB.
"Finma found that the bank and a subsidiary operating in the trust business had failed to adequately clarify the origin of assets in a significant business relationship," it said.
"Although there were early indications that this client (1MDB) could be involved in money laundering activities, the institutions (Rothschild) decided nevertheless to enter into the relationship and at a later stage considerably expand it," it added.
According to Finma, Rothschild and its unit have already taken the relevant steps on their own initiative to implement a range of organisational measures aimed at improving compliance with anti-money laundering rules.
Finma said its reprimand against Rothschild concludes the last of seven 1MDB-related enforcement proceedings that it had launched.
According to Reuters, Rothschild said it noted the regulator's comments and regretted the breaches that occurred.
"We constantly strengthen our systems and procedures and are determined to continue to do so to identify and combat the increasingly sophisticated financial crime faced by the industry," said Rothschild as quoted by the newswire.
Rothschild Bank AG is part of Paris-listed Rothschild & Co, a boutique investment and financial advisory firm.
In October 2016, Finma had reprimanded Falcon Private Bank Ltd for a serious breach of Swiss anti-money laundering rules by failing to carry out adequate background checks into transactions and business relationships linked to 1MDB.
Apart from Rothschild and Falcon Bank, other banks that have been reprimanded by financial authorities over breaches linked to 1MDB included BSI Bank Ltd, DBS Bank Ltd and UBS AG.
Last week, Swiss attorney-general Michael Lauber visited his counterpart in Malaysia, Tommy Thomas, and revealed that some a US$7 billion, equivalent to around RM28.15 billion, in funds related to 1MDB have circulated across the global financial system.