This article first appeared in The Edge Malaysia Weekly, on August 10, 2020 - August 16, 2020.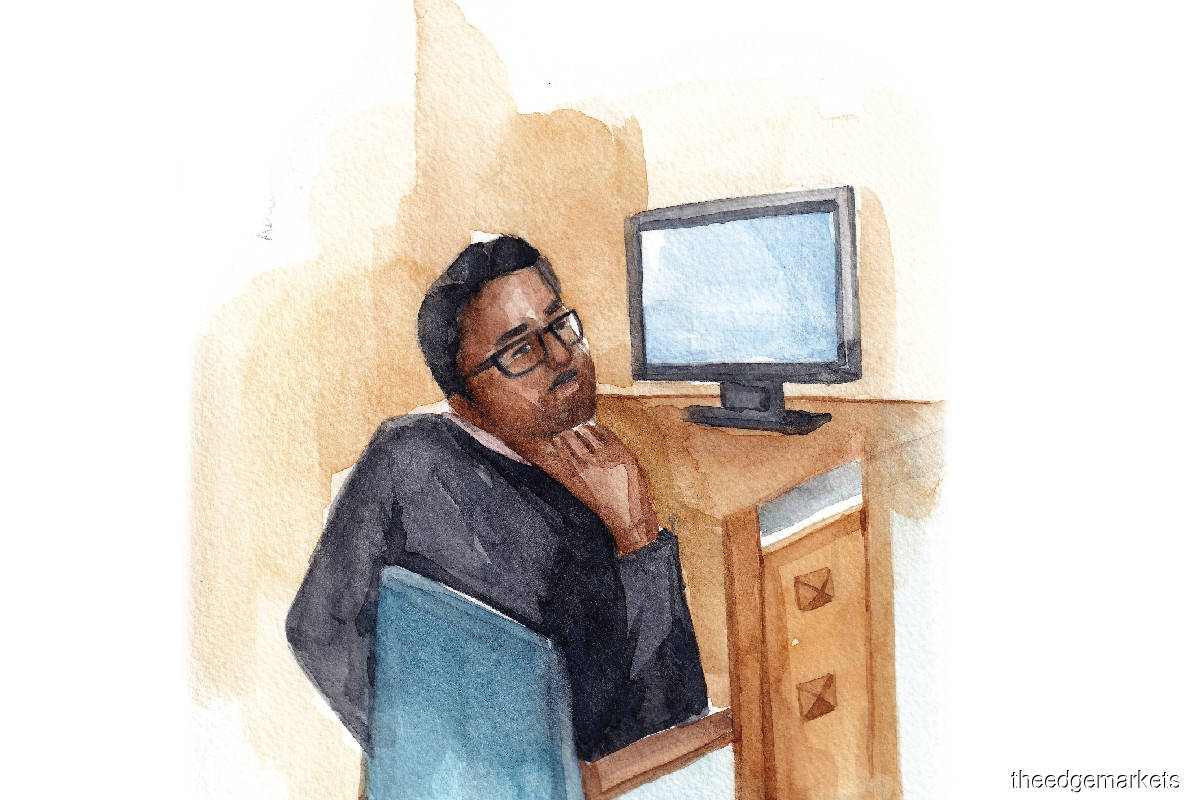 PEKAN Umno division secretary Datuk Ahmad Aazmey Abu Talib had received a cut for helping Jepak Holdings Sdn Bhd secure government approval for a RM1.25 billion solar hybrid project in Sarawak in 2017, witnesses at the graft trial of Datin Seri Rosmah Mansor testified last week as it was again intimated that former education minister Datuk Seri Mahdzir Khalid had also asked for his share of the commission.
This was revealed by Jepak consultant Rayyan Radzwill Abdullah and Jepak managing director Saidi Abang Samsudin, the prosecution's 16th and 17th witnesses respectively.
Both are key witnesses as they were principally involved in the negotiations and delivery — accompanied by Special Action Unit (UTK) officers — of RM6.5 million in cash to Rosmah. This was only a small chunk of the RM187.5 million, or 15% of the total project value, that was promised to her.
Rayyan told the High Court of payments made between 2016 and 2017 to Rosmah, her aide Datuk Rizal Mansor, as well as Ahmad Aazmey, as a "contribution" for assisting Jepak to land the project, which was approved by former prime minister and the accused's husband, Datuk Seri Najib Razak.
Saidi confirmed that Rosmah was to get the biggest cut. He also affirmed another witness' testimony that Rizal, acting on behalf of Rosmah, had asked Jepak to pay a 10% "political contribution" that would be given to Najib to support his political party Umno in the 2018 general election. But a receipt was never issued by Umno.
Saidi also confirmed that Rosmah insisted on a 15% commission even though he told Rizal it was too much.
Rizal was offered RM20 million. "That amount was set by him," Saidi told the court.
Rayyan revealed that for his assistance in getting the documents approved by Najib, who is Pekan Member of Parliament, Ahmad Aazmey was paid RM2 million — an amount Rayyan said he knew because Saidi had asked him to deposit the monies into Ahmad Aazmey's bank account on several occasions.
Prompted by defence counsel Datuk Akberdin Abdul Kader during cross-examination, Rayyan agreed that about RM40,000 was given to the Padang Terap Umno division in Kedah, which is headed by Mahdzir, to fund delegates attending the Umno general assembly that year.
He also agreed to the defence's suggestion that Mahdzir had asked for a contribution amounting to 20% of the project value from Saidi.
Following news reports, Mahdzir issued a statement to strongly refute the allegations.
Akberdin: That's a huge amount. Saidi said it cannot be entertained because it was too high. After discussions, the 20% was reduced to RM1 million [per month] for 60 months, equivalent to RM60 million for five years.
Rayyan: Yes, true.
Saidi verified that he had withdrawn RM6.5 million in two tranches — RM5 million in December 2016 and a further RM1.5 million in September 2017.
On Dec 20, 2016, Saidi said Rizal told him to withdraw RM5 million, take the money to Pavilion and hand it to a lawyer named Lawrence.
"He also arranged for two UTK officers to accompany me as I was afraid to carry that much cash alone," Saidi told the court.
In August 2017, the Education Ministry gave Jepak an advance payment of RM63 million to kick-start the project.
Saidi said in September 2017, he withdrew another RM1.5 million and together with Rayyan personally delivered it to Rosmah at her residence in Langgak Duta, where they had a short meeting that lasted about five minutes.
"During our meeting, I told Datin Sri Rosmah that I had provided some money and I would provide more progressively. She responded with 'Hmm'," said Saidi.
Rayyan agreed with the defence that the suggestion for a 15% contribution was not actually communicated directly by Rosmah to Jepak, nor was the amount given to her by Saidi communicated openly to her.
Senior deputy public prosecutor Datuk Seri Gopal Sri Ram asked if Rosmah had ever protested against being paid.
Sri Ram: At the meeting with the accused, did she ask you to get out of the house or utter any protest after you made the offer?
Rayyan: No, she was quiet for a while. Then she said the political situation was uncertain, [and] then she excused herself.
During Saidi's examination-in-chief, Sri Ram asked the witness whether there was any acknowledgement given by Umno, a political party that is part of the Barisan Nasional (BN) coalition then headed by Najib.
Sri Ram: You said you gave the money as a political donation. Until today, have you received any receipt from Barisan Nasional or Umno acknowledging the money received?
Saidi: No, I [have] not.
The trial continues on Aug 17 before Judge Mohamed Zaini Mazlan with the cross-examination of Saidi.
Proxies used to solicit commissions
Proxies or third parties were often used in the solicitation of commissions in the RM1.25 billion solar project awarded to Jepak Holdings Sdn Bhd, as individuals attempted to hide their involvement.
This was evident in the agreements made between Jepak's managing director Saidi Abang Samsudin and Datin Seri Rosmah Mansor, and between Saidi and former education minister Datuk Seri Mahdzir Khalid.
In Rosmah's case, her aide Datuk Rizal Mansor played a central role in negotiating on her behalf for RM187.5 million or 15% of the total project value.
Saidi together with Jepak consultant Rayyan Radzwill Abdullah met a number of times with Rizal, who subsequently proposed that a "political contribution" be paid to the wife of the former prime minister, Datuk Seri Najib Razak, in exchange for her help in getting his approval for the project to be awarded to Jepak.
After the parties agreed to the 15% contribution, Rosmah instructed that a meeting involving Saidi, Rayyan and property tycoon Tan Sri Desmond Lim be arranged. Lim then directed the Jepak executives to deal with his lawyer by the name of Lawrence.
"Lawrence advised us that we needed to legalise the payment of the political funds which had been promised to Rosmah by terming it as a consultancy fee," said Saidi.
However, Saidi's request to Lawrence for a receipt after delivering RM5 million in cash to Rosmah in December was met with silence.
In essence, he did not receive a written agreement or acknowledgement from Rosmah. Neither did he receive a receipt from Umno acknowledging the payment that was allegedly meant for the party, Saidi said, agreeing with senior deputy public prosecutor Datuk Seri Gopal Sri Ram.
Similarly, the court heard how Mahdzir had asked for a 20% contribution of the total project value from Jepak, and instructed a ministry official by the name of Mohd Fuad Yasin to formalise an agreement.
However, both the official and the agreement have gone missing, Rosmah's lawyer pointed out.
According to Rayyan, Mahdzir eventually agreed to be paid RM1 million a month for 60 months — the equivalent of RM60 million — after Saidi insisted 20% of the project total was too much.
Mahdzir, who had earlier testified in court as the prosecution's fifth witness, has since refuted the claims in court. In a statement issued on Aug 4, he said he was "shocked" and "upset" that Rayyan had agreed to the suggestions by the defence.
Mahdzir added that he is seeking legal advice from his lawyer and will take the necessary action to preserve his good name and interests.
"I cannot decide on any legal action yet as I do not know what Rayyan will say in court and I have asked my lawyer to request for an explanatory note from the court before I comment any further on the matter," he said.
Rosmah has been charged with soliciting a bribe of RM187.5 million from Jepak in exchange for her help in obtaining the solar hybrid project in Sarawak in 2016, and for receiving cash bribes of RM5 million and RM1.5 million.