This article first appeared in The Edge Malaysia Weekly, on February 17, 2020 - February 23, 2020.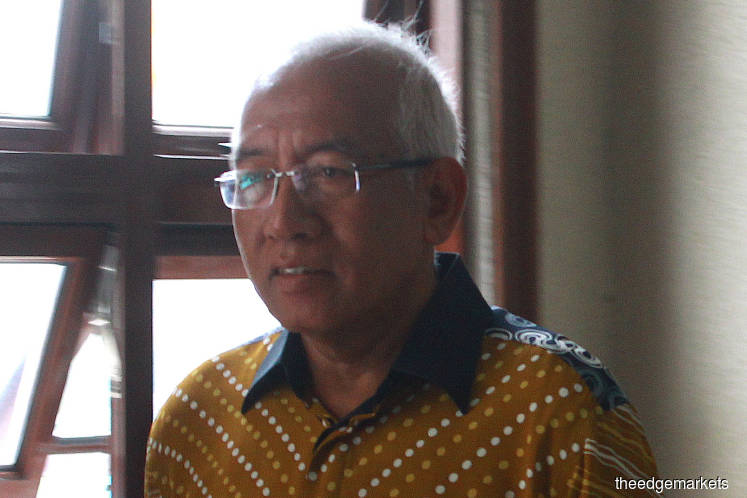 DATIN Seri Rosmah Mansor's lawyers last week accused former Education Minister Datuk Seri Mahdzir Khalid of corruption and cutting a deal with the prosecution to pin the blame for graft charges on her in a bid to escape prosecution himself.
Her lawyers accused Mahdzir — the Padang Terap MP and an Umno vice-president — of being a gambler and having taken a private jet to Macau to gamble, as well as using the jet for private trips to Kedah, where he was previously a menteri besar. They also alluded to trips to Singapore, and even produced documents relating to the jet to support their claim, but throughout their cross-examination, Mahdzir insisted he could not remember.
Rosmah's lawyers, Datuk Jagjit Singh, Datuk Akberdin Abdul Kader and Azrul Zulkifli Storke, painted Mahdzir as a most corrupt education minister — one who had purportedly requested RM1 million a month for five years (totalling RM60 million) in order for Jepak Holdings Sdn Bhd to be awarded a solar hybrid and diesel genset project worth RM1.25 billion.
Also, they said he had accepted RM50,000 for a family trip to the UK, paid for by Jepak.
Rosmah's lawyers also produced a letter dated Nov 17, 2018, from Mahdzir's lawyer, Vignesh Kumar & Associates, addressed to the Attorney-General, suggesting a deal as Mahdzir was willing to testify against the "prime mover" of the project.
Mahdzir denied he had taken a RM50,000 bribe or solicited RM60 million from Jepak.
However, he acknowledged that he had known Jepak managing director Saidi Abang Samsudin since the 1990s, as the Bintulu businessman is a member of Parti Pesaka Bumiputera Bersatu, a component party of Barisan Nasional.
He agreed that he had met with Saidi three months before Najib instructed the implementation of the solar hybrid project.
The fifth prosecution witness, Mahdzir had testified against Rosmah, who has been charged with soliciting RM187.5 million from Jepak in 2016 and receiving RM5 million in cash on Dec 20, 2016 and another RM1.5 million in cash on Sept 7, 2017.
In his testimony in the previous week, Mahdzir recalled an incident on June 23, 2016: "At the buka puasa function at the prime minister's official residence, I went to shake Rosmah's hand and she told me: 'You tengok lah project solar Cikgu Aazmey. Cepatkan sikit.' (Take a look at Cikgu Aazmey's solar project. Speed it up.) Aazmey here refers to Pekan Umno secretary Datuk Ahmad Aazmey Abu Talib."
On another occasion on Dec 22, Rosmah telephoned him. "Rosmah wanted me to follow the minutes written by Najib (to approve the project) and not delay it. I have no doubt she was helping Saidi," Mahdzir said.
He added that by May 2017, Najib had written to him asking him to get the then education ministry's secretary-general, Datuk Seri Alias Ahmad, to sign the agreement with Jepak.