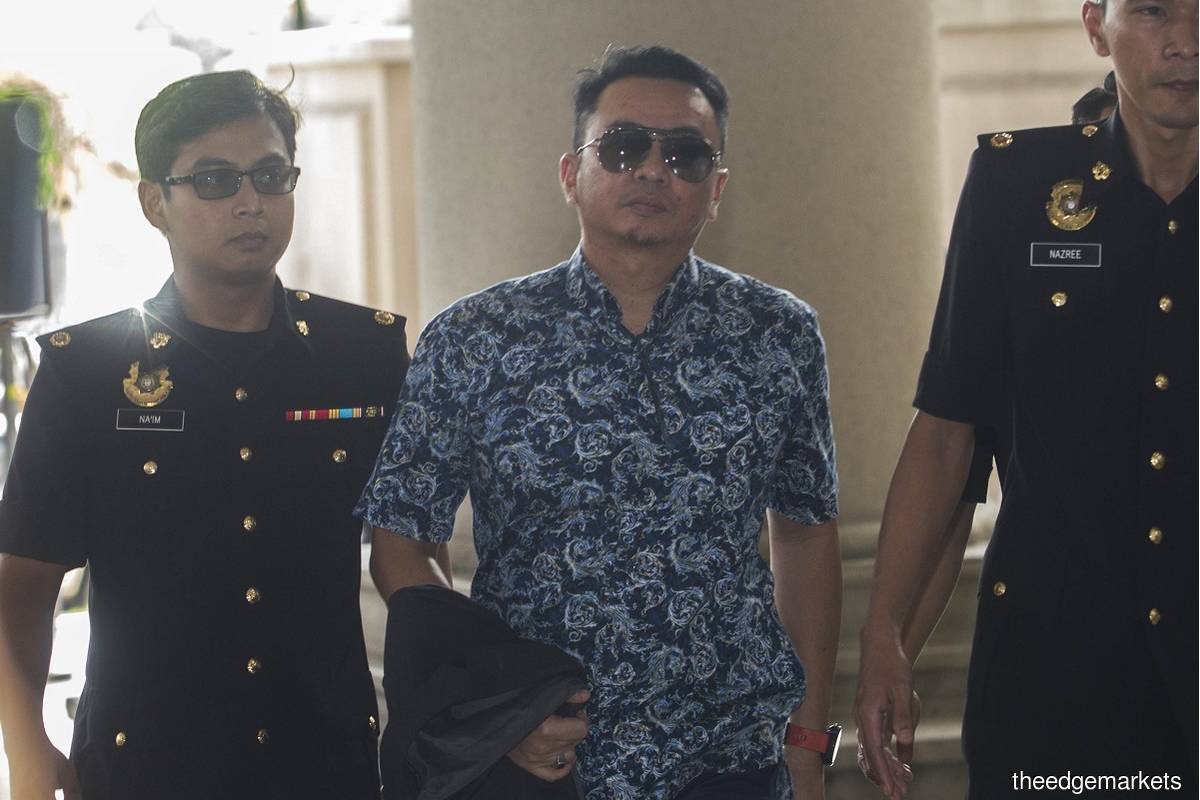 KUALA LUMPUR (Sept 14): Datin Seri Rosmah Mansor's former special aide Datuk Rizal Mansor insists that he has not cut a deal with the prosecution to testify against her, despite admitting that he had received close to RM1 million from Jepak Holdings Sdn Bhd and a consultant to help the company secure a solar hybrid power project from the government, and that several graft charges against him linked to the case had been dropped.
Rizal, who was testifying in Rosmah's graft trial involving the same project, said this when being cross-examined by Rosmah's counsel Datuk Jagjit Singh today, who repeatedly asked him about his arrest by the Malaysian Anti-Corruption Commission and the four graft charges brought against him earlier this year, as well as the new allegations against of him receiving RM1 million and a sponsored umrah trip from Jepak.
Jagjit: You have been accused of soliciting money from Jepak, which you later obtained, and charges against you were dropped. I put it to you that you had cut a deal with the prosecution?
Rizal: I disagree.
Jagjit: Again, you were charged with receiving RM500,000 and you expect the court to believe that you did not cut a deal with the prosecution?
Rizal: Yes.
Jagjit: Jepak offered you RM20 million and I put it to you that the evidence so far shows that, without a doubt, you have vested interest in this project and that you are a corrupted person?
Rizal: No.
Subsequently, Jagjit asked Rizal whether he had received other corrupt money. The witness initially denied having received any, but later admitted that he got close to RM1 million from Jepak and a sponsored pilgrimage trip for him and his family in 2016. However, he denied these were corrupt money but rather part of a political donation from Jepak. 
Rizal also admitted to having solicited RM100,000 from Jepak's former managing director Saidi Abang Samsudin and consultant Rayyan Radzwill Abdullah, for businessman Datuk Ahmed Farriq Zainul Abidin, to which Jepak then agreed to bank in RM30,000. However, the reason why this money was solicited was not mentioned in court, nor why Jepak eventually agreed to pay the sum.
It was at this juncture that Jagjit put to Rizal that he had cut a deal with the prosecution to testify against Rosmah, and said the witness statement that Rizal read out last Wednesday was only prepared in February and March this year, following Rizal's acquittal on the four graft charges against him in January.
"No, your honour, I did not," Rizal said as he addressed the judge presiding over the case, Justice Mohamed Zaini Mazlan.
Last Wednesday, Rizal also denied making an arrangement with the MACC to give false evidence to implicate Rosmah, when quizzed by senior deputy public prosecutor Datuk Seri Gopal Sri Ram. 
Jagjit: I put it to you that you are involved with a criminal conspiracy with the prosecution, to cut a deal that the charges against you would be dropped and you would be acquitted in order to testify against Rosmah?
Rizal: I do not agree.
Rosmah has been accused of soliciting RM187.5 million from Jepak to help the firm secure a RM1.25 billion project to supply solar hybrid power to 369 schools in Sarawak. She has also been charged with receiving RM5 million in 2016 and another RM1.5 million in 2017 to help Jepak secure the contract.
The hearing before Justice Mohamed Zaini resumes tomorrow.
Read also:
Rizal admits to receiving almost RM1m bribe and umrah trip from Jepak Holdings' Saidi and Rayyan
Rizal says his testimony against former boss Rosmah is nothing but the truth