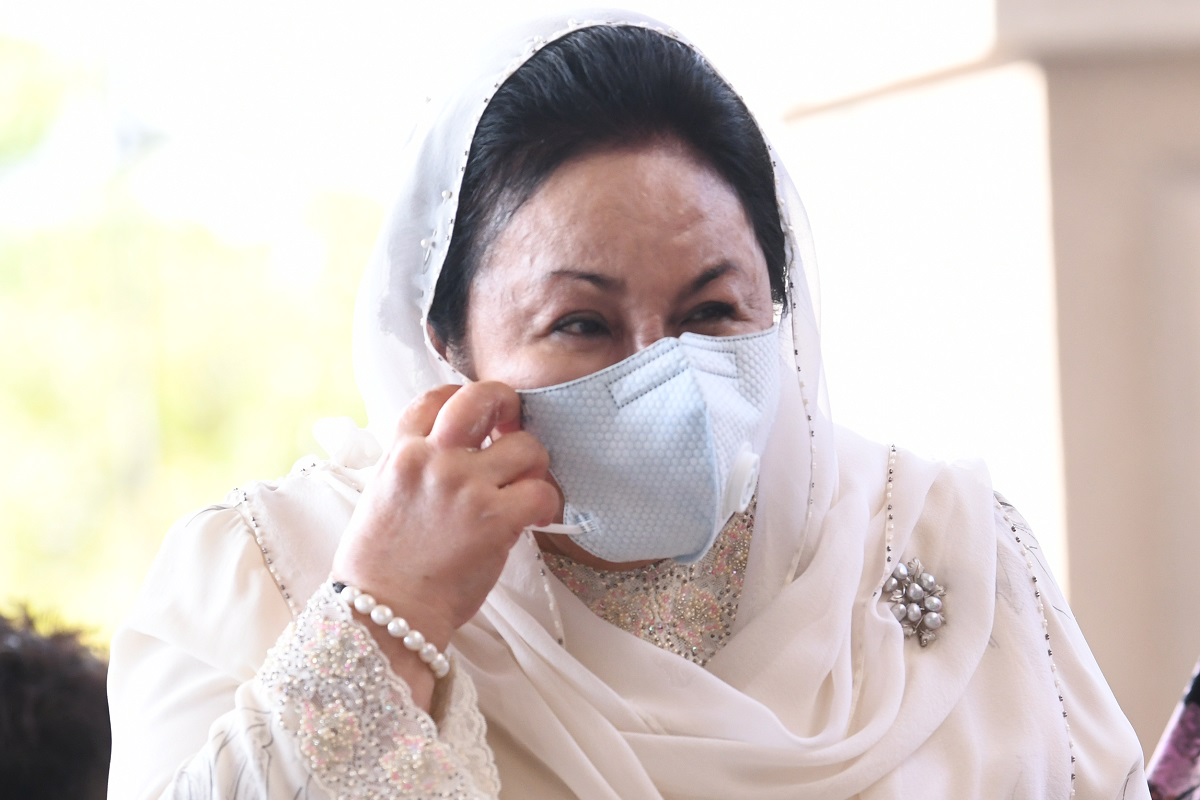 PUTRAJAYA (May 7): Datin Seri Rosmah Mansor's defence team has filed an application at the High Court to nullify her corruption proceedings involving the RM1.25 billion solar-hybrid project for 369 rural schools in Sarawak. 
Rosmah's defence team has also filed an application to remove Datuk Seri Gopal Sri Ram from the prosecution in the case.
Rosmah's lawyer Datuk Akberdin Abdul Kader confirmed today that the application documents were filed at the High Court yesterday (May 6). 
Akberdin said the documents were filed today with the Attorney General's Chambers Malaysia. According to him, case management has been fixed on Tuesday (May 11) before High Court Judge Mohamed Zaini Mazlan.
According to the application documents, Rosmah, who is former prime minister Datuk Seri Najib Razak's wife, wants the corruption proceedings that began in November 2018 until the close of the defence's case declared null and void.
Rosmah is also seeking a declaration that Sri Ram's appointment as lead prosecutor in the trial is "illegal, irregular and defective".
"The appointment through the said fiat (appointment letter) cannot take effect retrospectively as it prejudices on the rights of the applicant (Rosmah) guaranteed under law. 
"The fiat cannot be used for the prosecution over the solar case as Sri Ram was only appointed as senior deputy prosecutor for prosecution cases revolving 1Malaysia Development Bhd (1MDB) as the fiat notes," the defence's notice of motion said.
According to the notice of motion, the defence asked for Sri Ram to be barred from being part of the prosecution in any capacity in Rosmah's corruption trial.
The defence also requested that the trial be temporarily disposed of, according to the document.
Rosmah is facing corruption and money laundering charges. News reports indicated that the three corruption charges involve the RM1.25 billion solar-hybrid project for 369 rural schools in Sarawak. 
It was reported that she is charged with soliciting, through her aide Datuk Rizal Mansor, a RM187.5 million bribe from Jepak Holdings Sdn Bhd managing director Saidi Abang Samsudin in exchange for her assistance in ensuring the award of the government project to Jepak.
It was reported that Rosmah's trial for charges of money laundering and tax evasion involving RM7.09 million will begin in November 2021.
Read also:
Rosmah ordered to enter defence over solar graft trial; witnesses may include Najib
Prospect of Sri Ram's disqualification looms, as prosecution told to show letter appointing him to prosecute Rosmah
Rosmah's counsels say Sri Ram should voluntarily withdraw as prosecutor before defence case begins