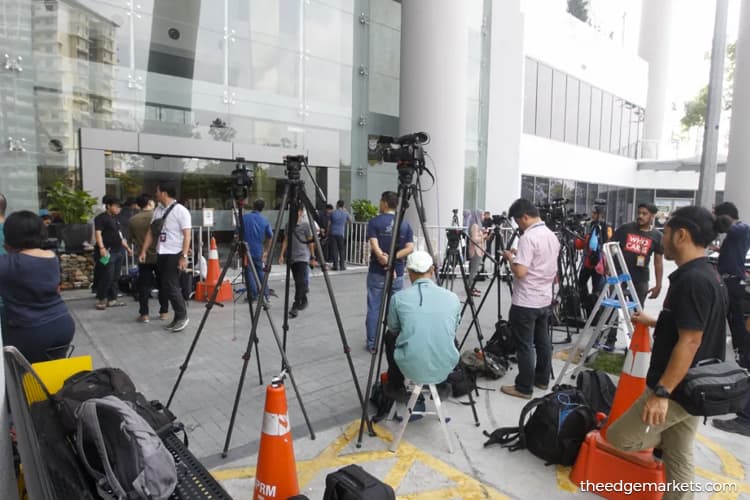 PUTRAJAYA (Sep 26): Datin Seri Rosmah Mansor is at the Malaysia Anti-Corruption Commission (MACC) headquarters after coming in at 10am this morning.
At the time of writing, it has been four hours since the start of the questioning session.
Media personnel have waited outside the agency's headquarters with no official update from MACC.
However, reporters were informed by sources that Rosmah could be released the earliest by 2.30pm.
Rosmah was served a notice by MACC yesterday for another session of recording statement today, after the first session was held on June 5. The first round of questioning — on graft allegations related to SRC International Sdn Bhd, a former subsidiary of 1Malaysia Development Bhd — lasted over three hours. News reports say Rosmah may face 20 charges today, mostly related to money laundering.