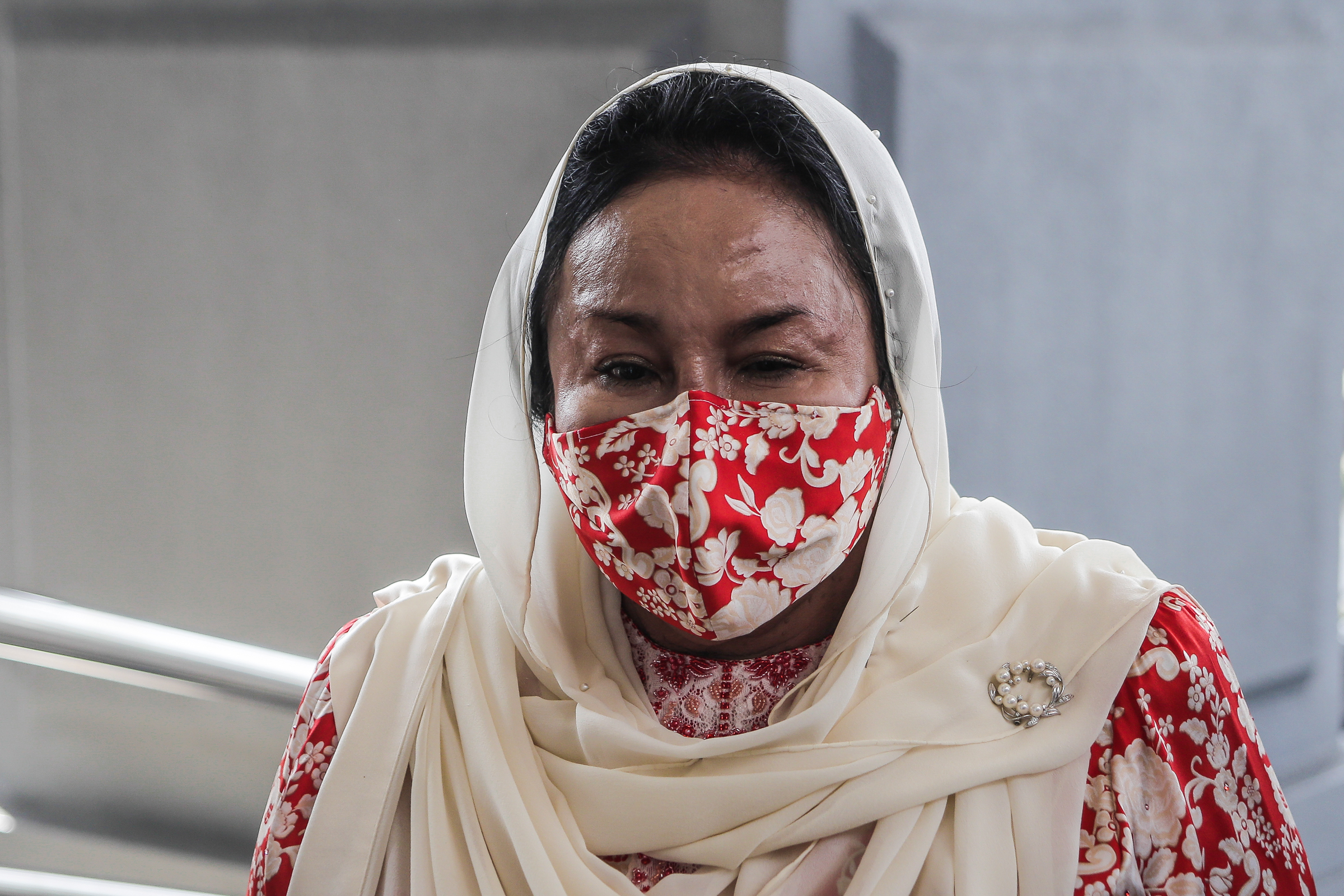 KUALA LUMPUR (Jan 10): Datin Seri Rosmah Mansor is seeking a suspension of her second trial over her money laundering and tax evasion charges scheduled to begin at the High Court on Wednesday (Jan 12).
This comes after she asked the Court of Appeal to hear her bid to recuse High Court judge Mohamed Zaini Mazlan from presiding over the trial.
He dismissed her application on Dec 14.
On Dec 24, theedgemarkets.com reported that she had filed a notice of appeal over the judge's non-recusal.
Her application is due for a possible hearing on Wednesday afternoon at 2.30pm, while the trial is set to be held on the same day.
Rosmah, who is the wife of former prime minister Datuk Seri Najib Razak, filed her notice of motion to the High Court through law firm Messrs Geethan Ram on Monday morning.
Her counsel, Datuk Geethan Ram Vincent, confirmed the application had been filed when contacted by theedgemarkets.com.
Rosmah, in her affidavit in support of her application for a stay of her second trial, said she believes that it is very important for the court to suspend all proceedings of her money laundering case until the disposal of her appeal at the Court of Appeal.
She said if the Court of Appeal decides that Justice Zaini is not a suitable judge to hear this matter against her, then the trial against herself will simply be in vain or a nullity.
"It is also very important for the court to know that if the trial is held, then it will violate my basic human rights where I will suffer irreparable harm if at a later day the trial is declared null and void," she said.
Rosmah noted further that if the stay of these proceedings is not allowed, then her appeal against the order of the High Court refusing to withdraw may simply be futile.
"In fact, my human rights enshrined in Article 5 of the Federal Constitution regarding liberty of a person will be violated."
"If these trial proceedings are to proceed and my lawyers continue to cross-examine the prosecution witnesses, when suddenly these proceedings are found to be wrong, then the prosecution witnesses will be able to change their evidence and this will only prejudice me," she said.
She added the prosecution will not suffer any prejudice, as instead they will be able to make a clear determination as to which judge is appropriate to hear this matter.
Rosmah added she is not shopping for judges but the motion was filed to ensure the principles of "innocent until proven guilty" and to seek due justice that should be accorded to her before the second trial commences.
Besides that, Rosmah said her application for Justice Zaini to withdraw from further hearing the criminal trial against her goes to the basis and/or over the entire trial of the case.
"[In addition to that,] there is an appeal pending in the Court of Appeal which needs to be preserved and its integrity guaranteed at this time; the continuation of the case means the AMLA and solar trials will both likely to be cancelled.
"My solicitors will argue further with respect to this application during the hearing of this case," she said.
Rosmah has claimed trial to 17 charges of over some RM7.1 million allegedly transferred into her personal bank account between 2013 and 2017.
The 17 charges are framed under the Anti-Money Laundering and Anti-Terrorism Financing Act 2001 and the Anti-Money Laundering, Anti-Terrorism Financing and Proceeds of Unlawful Activities Act 2001.
Under the first eight charges, she is accused of being involved in money laundering by directly engaging in a transaction involving proceeds of unlawful activities amounting to RM1.1 million, which was deposited into her account.
For the ninth to the 12th charges, Rosmah is alleged to have directly engaged in 227 transactions involving proceeds of unlawful activities totalling RM6 million, which was deposited into the same account.
On the 13th to 17th counts, Rosmah is accused of engaging in money laundering by failing to file a return on the sum that was deposited into her account — as required under the Income Tax Act 1967.
Justice Zaini, in dismissing Rosmah's application for him to recuse himself, had ruled that her claim that she might be greatly prejudiced — as the court might possibly make a comparison between the statement she had given to the Malaysian Anti-Corruption Commission in her money laundering case and her defence in her ongoing solar hybrid case involving 369 rural schools in Sarawak — was unfounded.
Read also:
Rosmah to file appeal over judge's non-recusal from her money laundering trial
Rosmah fails to remove judge for money laundering and income tax case, trial to begin on Jan 12