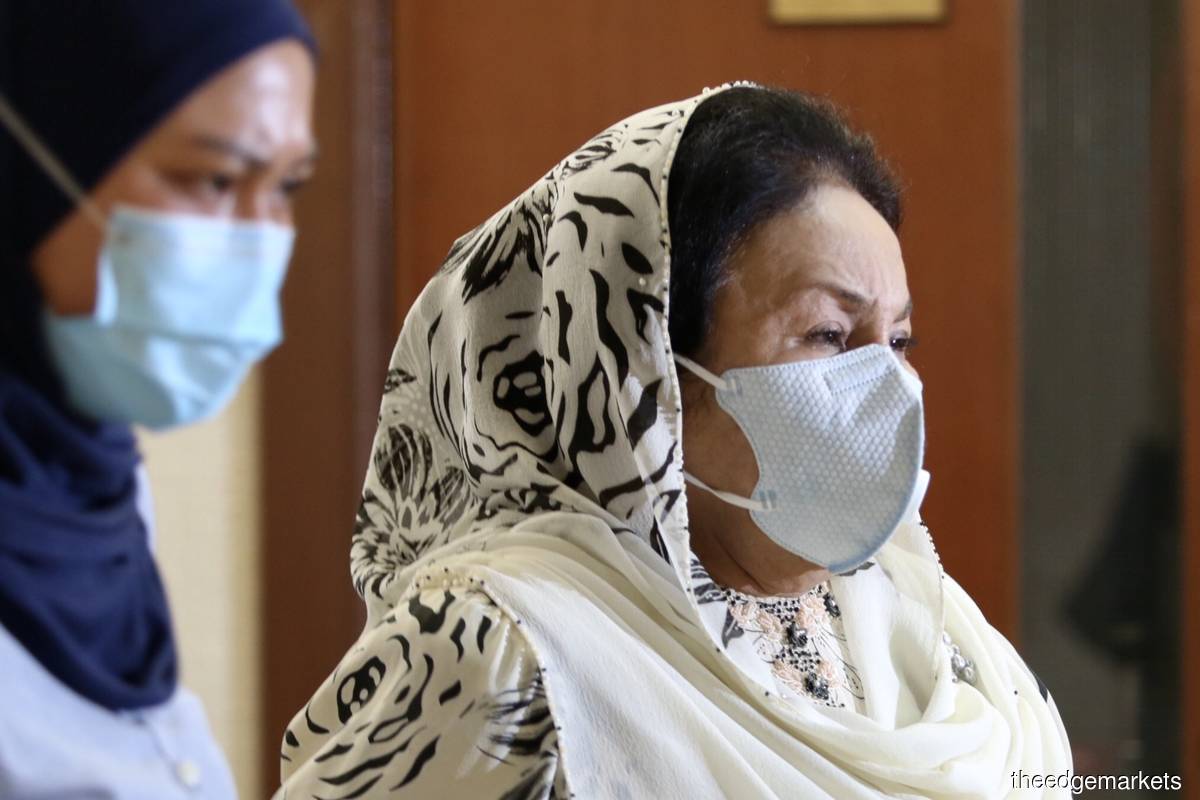 KUALA LUMPUR (Sept 7): A consultant, testifying in Datin Seri Rosmah Mansor's graft trial, said he was asked to produce a consultancy agreement in relation to Jepak Holding Sdn Bhd's proposed solar hybrid project in May 2016 on the request of "Mam".
Lawrence Tee, 51, said the request to produce the agreement was relayed to him by Rosmah's special aide, Datuk Rizal Mansor, who said it was to help Jepak pitch to the Ministry of Education to win an award to supply and install solar panels to over 300 schools in Sarawak. The two had earlier met via businessman Tan Sri Desmond Lim, for whom Tee has done work since 1997.
The consultancy agreement was understood to involve two parties where one provides lobbying services for a project in return for a fee from the other party, if it results in the latter winning the project.
Testifying as the prosecution's 20th witness, Tee told the High Court today that he questioned Rizal's request as he felt the agreement could be prepared by Jepak's lawyer.
"I also told Rizal that I had never prepared such an agreement and had to get my lawyer to prepare it. Rizal then told me that I had to do it because 'Mam' wanted me to. I did not ask him who 'Mam' was but I acceded to his request because Rizal was the special officer of Datin Seri Rosmah Mansor," the witness said. 
Tee was asked by Deputy Public Prosecutor Poh Yih Tinn as to whom Rizal referred to as "Mam", and the witness replied that he believes it was Rosmah.
He further identified Rosmah, who was seated at the accused dock.
Rizal had introduced the witness to Jepak's former managing director Saidi Abang Samsuddin and company consultant Rayyan Radzwill Abdullah, whereby they had various meetings to discuss the details of the agreement.
Agreement drafted based on internet search
Tee admitted that he helped draft the agreement based on an internet search.
This included selecting the company to execute the agreement with Jepak. According to Tee, both Rizal and Jepak's Rayyan had refused to list their own company, so he found an offshore company based in Taiwan called Lucky Victory Ltd which agreed to be a consultant and be paid for services rendered.
The agreement was signed by both parties and subsequently shared with both Jepak and Rizal.
In December 2016, Tee recalled receiving a call from Rizal who said he had a delivery to his office at Pavillion Residences in Kuala Lumpur. Rizal had showed up with Saidi and revealed that they had brought two bags containing a combined RM5 million.
"Rizal thereafter instructed me to acknowledge receipt on behalf of Lucky Victory and Saidi also asked for a receipt acknowledging that I had received the money.
"I refused to accept the money and told Rizal and Saidi that I cannot receive the money or issue any acknowledgement receipt because I am not a representative of Lucky Victory and I am not authorised to receive money on behalf of Lucky Victory," the witness said.
Rizal then told Saidi that "Mam" had instructed for the money to be brought home, the witness added.
Money was meant for 'Mam'
"I do not know what happened to the said money. I did not see the contents of the two bags and I only knew they contained RM5 million when Saidi told Rizal. I don't know whether the money was in ringgit or other currency but I know the said money was not meant for Lucky Victory but for an individual who Rizal referred to as 'Mam'," the witness said.
Rosmah is being tried for allegedly receiving RM5 million and RM1.5 million from Jepak's Saidi in 2016 and 2017 respectively, as a contribution for assisting him in securing a RM1.25 billion project to equip 369 schools in rural Sarawak with solar hybrid power.
Earlier, defence counsel Datuk Akberdin Abdul Kader tried again to have the prosecution produce the caution statement that is recorded from Saidi, in a bid to possibly impeach the witness.
However, Zaini dismissed the application from the defence.
Following that, senior DPP Datuk Seri Gopal Sri Ram asked Saidi whether the handover of RM5 million money to Rosmah did occur and the witness concurred again that it happened, as was in his testimony.
Replying to further questions from Sri Ram, Saidi reaffirmed what he had testified earlier: that he went to Rosmah's house to deliver the money and that those transactions happened.
The trial continues tomorrow before Justice Mohamed Zaini Mazlan.