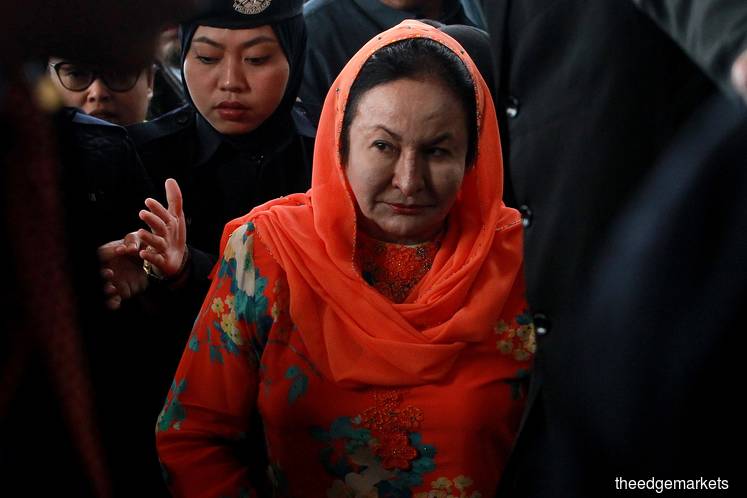 KUALA LUMPUR (Nov 14): Datin Seri Rosmah Mansor, the wife of ousted prime minister Datuk Seri Najib Razak, faces questioning by the Malaysian Anti-Corruption Commission (MACC) and possible arrest today, according to Malaysiakini.
Citing sources, the portal this morning said MACC intends to question Rosmah and her former aide Rizal Mansor today on a solar hybrid project for rural schools in Sarawak.
The report added that the agency has also summoned former Federal Territories Minister Datuk Seri Tengku Adnan Tengku Mansor to record his statement on a land deal involving the Kuala Lumpur City Hall.
Malaysiakini said this was confirmed by MACC deputy chief commissioner Azam Baki.
According to the report, MACC is preparing to wrap up investigations into the RM1.25 billion solar hybrid project, which was meant to supply electricity to 369 schools in the rural areas of Sarawak.
Citing the source, Malaysiakini said Rosmah might be arrested today before being taken to court to face charges on Thursday.
On Oct 4, it was reported that Rosmah was charged with 17 money laundering and tax evasion offences, involving RM7.097 million.