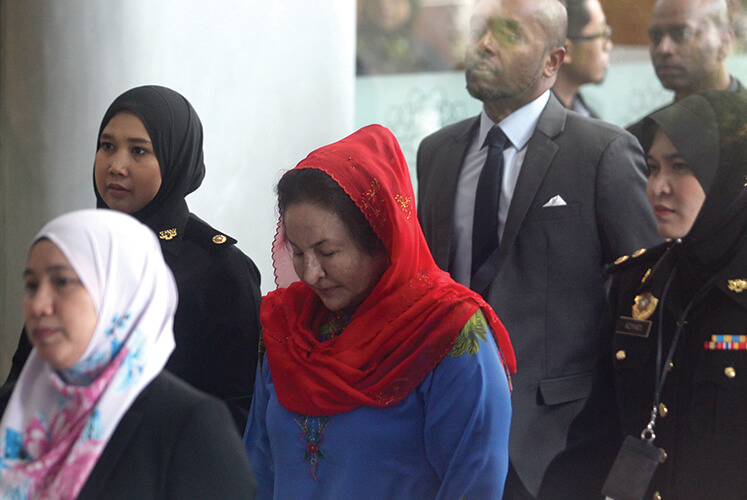 Rosmah at the MACC headquarters for questioning to assist in investigations related to SRC International. Photo by Mohd Izwan Mohd Nazam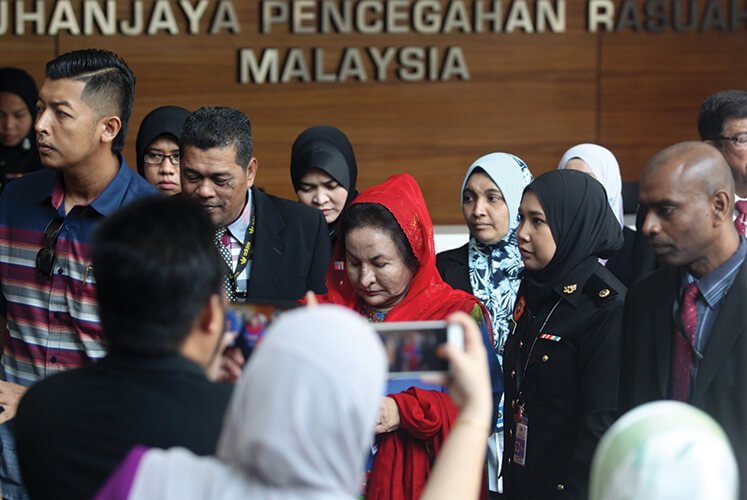 Rosmah at the MACC headquarters for questioning to assist in investigations related to SRC International. Photo by Mohd Izwan Mohd Nazam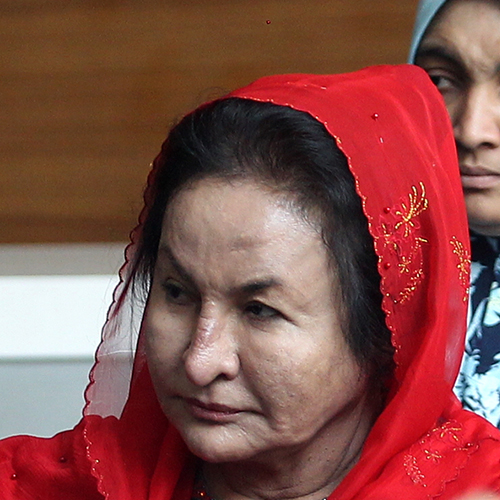 Rosmah at the MACC headquarters for questioning to assist in investigations related to SRC International. Photo by Mohd Izwan Mohd Nazam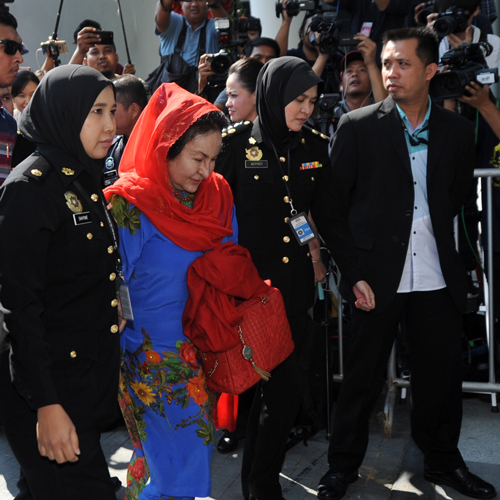 Rosmah at the MACC headquarters for questioning to assist in investigations related to SRC International. Photo by Mohd Izwan Mohd Nazam
PUTRAJAYA (June 5): Datin Seri Rosmah Mansor, wife of former Prime Minister Datuk Seri Najib Tun Razak, has arrived at the Malaysian Anti-Corruption Commission (MACC) headquarters in Putrajaya for questioning today.
Stepping out of a silver S-class Mercedes at 10.43am, ahead of her scheduled 11am questioning to assist in investigations related to SRC International Sdn Bhd, Rosmah appeared calm.
Her daughter Nooryana Najwa Najib was also present.
Rosmah was also accompanied by lawyers Datuk K Kumaraendran and Geethan Ram Vincent.
According to a report by Malaysiakini today, senior lawyer M Puravalen has ceased representing both Rosmah and Najib.
Former solicitor-general II Yusof Zainal Abiden was also reported to have parted ways with Najib on mutual consent.
The incident marks the second time Najib and Rosmah's lawyers had withdrawn themselves from representing them. Datuk Harpal Singh Grewal and M Athimulan had resigned as his lawyers on May 21, a day before Najib's first round of questioning by the MACC.
A report by Bernama yesterday quoted MACC Deputy Chief Commissioner (Operations) Datuk Seri Azam Baki as saying the MACC would be recording Rosmah's statement.
SRC International was a subsidiary of 1Malaysia Development Bhd (1MDB) which was transferred to the Finance Ministry in 2012.
Nooryana later left the building after 11am.
Reporters had gathered outside MACC headquarters here over an hour before her arrival, though the crowd was thinner than when Najib had arrived for questioning on May 22.