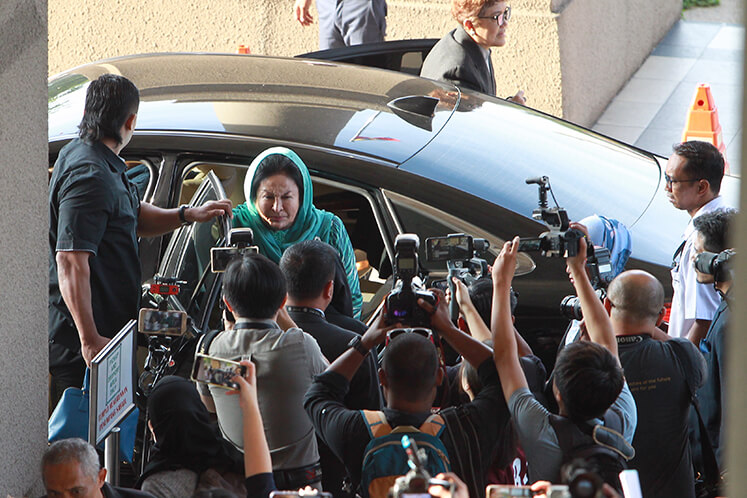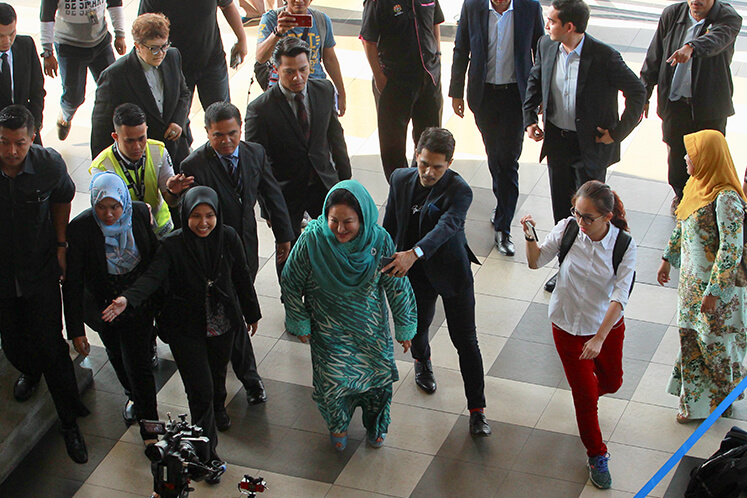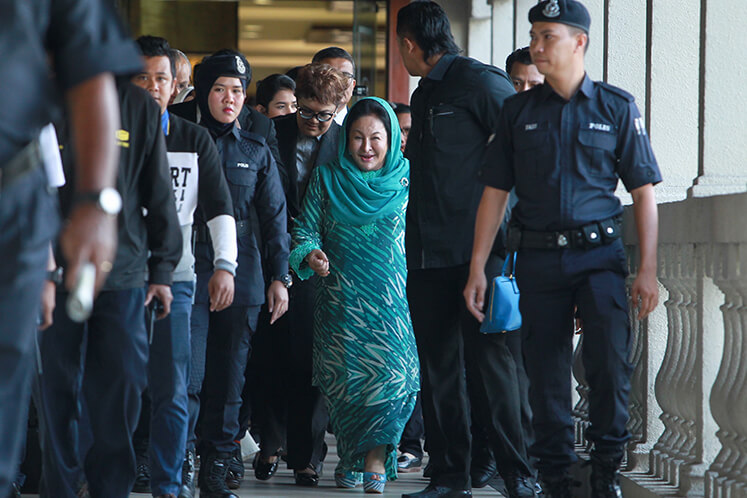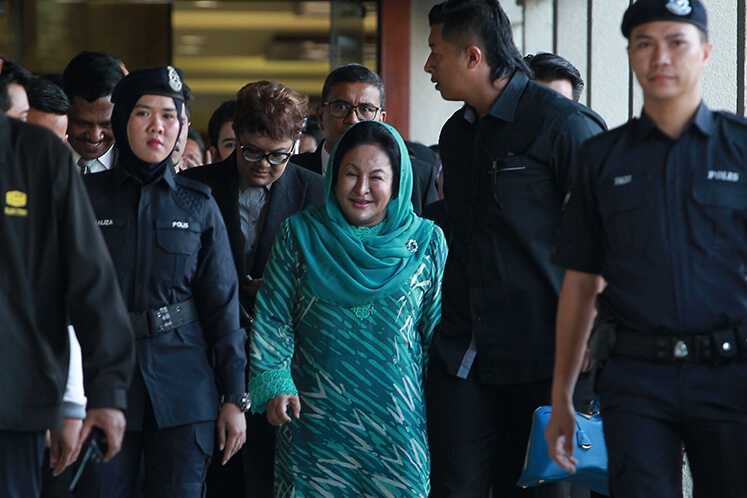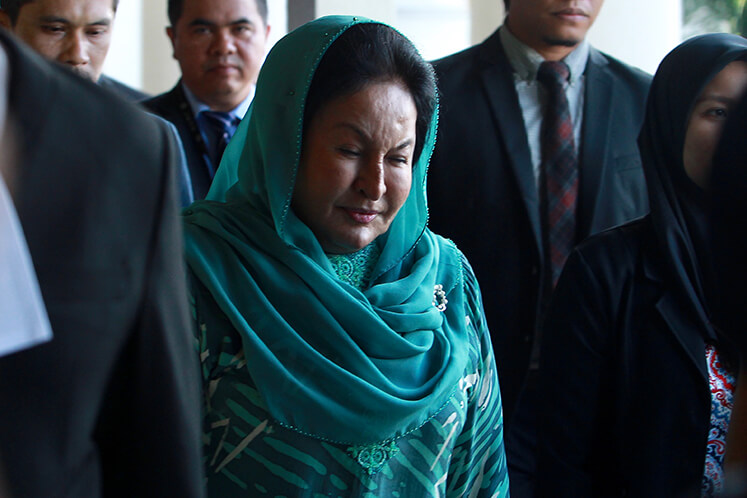 KUALA LUMPUR (April 10): Datin Seri Rosmah Mansor arrived at the court this morning to face fresh charges in relation to the solar hybrid project.
The Malaysian Anti-Corruption Commission (MACC) yesterday said it had received the Attorney General's Chambers' consent to charge Rosmah at the Sessions Court here this morning over the solar hybrid project.
The MACC in a statement said Rosmah, the wife of ex-premier Datuk Seri Najib Razak, is expected to face charges under Section 16(A)(a) of the MACC Act 2009.
"The MACC had arrested Rosmah at 1:45pm today (April 9) after she was present (at the MACC headquarters) to complete the final investigation process on the solar (hybrid) case at 1:40pm.
"She was later released on the MACC's guarantee," the commission said.
Meanwhile, a senior MACC official told theedgemarkets.com on condition of anonymity that Rosmah is expected to be charged again tomorrow in relation to the solar hybrid project.
"Yes, she will be charged again tomorrow (Wednesday) in relation to the solar (hybrid) project," the official said.
Rosmah at present is already facing 17 money laundering charges to an amount in excess of RM7 million, and she is also facing two counts of graft in relation to soliciting RM187.5 million for a RM1.25 billion solar hybrid project for schools in Sarawak.
Meanwhile, the defence team in former prime minister Najib's case over SRC International Sdn Bhd funds has filed a notice of motion seeking to revoke the seven charges on grounds that they are defective.
Deputy public prosecutor Budiman Lutfi Mohamed said the prosecution had received the notice of motion and affidavit on the matter on April 9.
"The prosecution will file the affidavit-in-reply on April 15 and the defence will reply to it on April 19. Both parties also have to file their submissions by April 22," he told reporters after the proceeding before High Court deputy registrar Mahyudin Mohmad Som here.