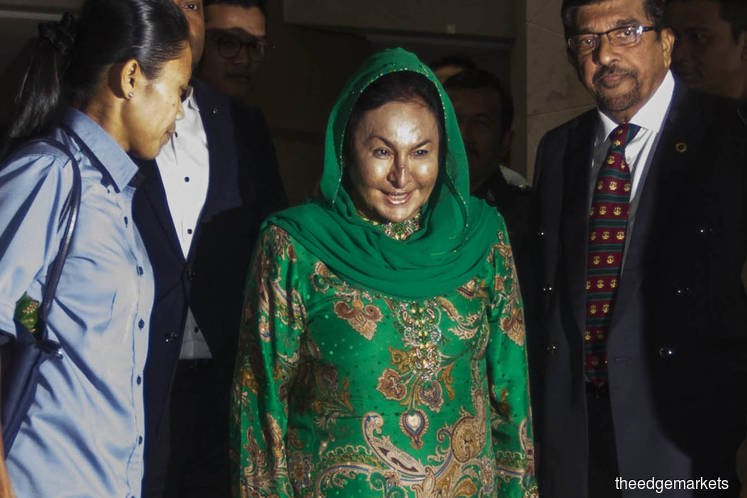 KUALA LUMPUR (Oct 3): Datin Seri Rosmah Mansor, the wife of former prime minister Datuk Seri Najib Razak, has been arrested by the Malaysian Anti-Corruption Commission (MACC).
In a brief statement today, MACC said she was arrested at 3.20pm while giving her statement to the anti-graft agency at its headquarters in Putrajaya today.
It added that Rosmah will be charged at the Kuala Lumpur Sessions Court tomorrow (Oct 4) at 8am with several counts under the Anti-Money Laundering Act, Anti-Terrorism Financing Act and Proceeds of Unlawful Activities Act (AMLA) 2001.
The number of charges and the total monetary value involved in the investigations were not disclosed.
Last Wednesday (Sept 26), Rosmah spent over 12 hours being grilled by the MACC. It was her second round of questioning by the MACC, said to be in relation to its investigation into graft allegations at SRC International Sdn Bhd — a former subsidiary of 1Malaysia Development Bhd (1MDB). She last went in for questioning on June 5 and that session lasted over three hours.
Speculation has been rife that Rosmah would be charged soon, and that she could face up to 20 criminal charges related to money laundering.
Najib is currently facing a total of 24 money laundering charges under AMLA and five counts of power abuse – in relation to SRC International and 1MDB.