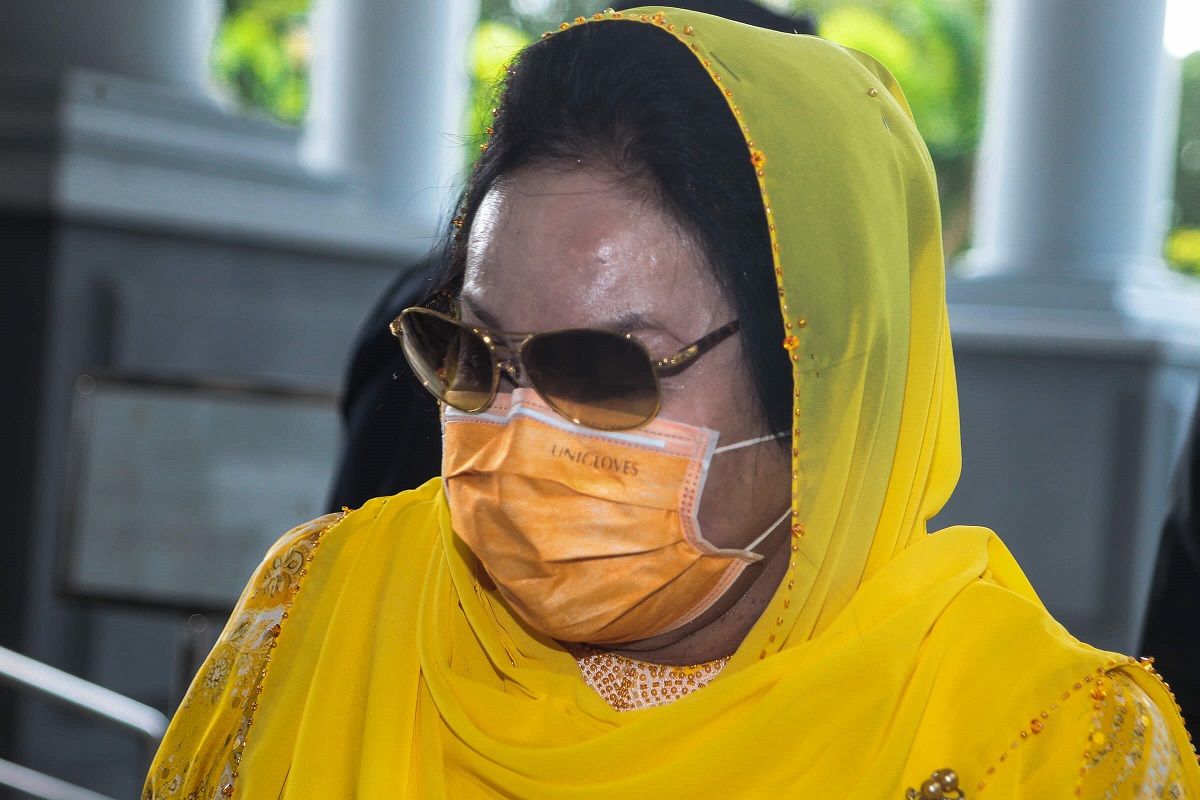 KUALA LUMPUR (Oct 18): Datin Seri Rosmah Mansor will be appealing against the High Court's decision to dismiss her application to remove Datuk Seri Gopal Sri Ram from leading the prosecution in her solar hybrid project corruption trial.
The move to appeal to the Court of Appeal was confirmed by Rosmah's lawyer Datuk Akberdin Abdul Kader when contacted by theedgemarkets.com.
"The next case management date will be on Oct 25 to file a petition of appeal on fiat dismissal," he said, following case management for the appeal on Monday.
On Sept 24, the High Court had dismissed her application to remove Sri Ram from leading the prosecution and in effect nullify her corruption proceedings involving the solar hybrid project for 369 rural schools in Sarawak.
The wife of former premier Datuk Seri Najib Razak was also seeking to be acquitted and discharged arising from the nullification sought.
Justice Mohamed Zaini Mazlan, in rejecting the application, ruled that Sri Ram's appointment as a senior deputy public prosecutor (DPP) by then attorney-general Tan Sri Tommy Thomas was validly done under Section 376(3) of the Criminal Procedure Code (CPC).
The section refers to the powers of the attorney-general to appoint fit and proper persons to be DPPs and who may be designated as senior DPPs.
"I therefore see no necessity to address the validity of the first written fiat of Datuk Seri Gopal Sri Ram's appointment under it, which is the essence of the applicant's application. 
"This has ceased to become a moot point as I found Datuk Seri Gopal Sri Ram's appointment by Tan Sri Tommy Thomas under Section 376(3) CPC to be valid," Justice Mohamed Zaini had said in his judgment.
Rosmah was charged with soliciting a RM187.5 million bribe for the RM1.25 billion project awarded to Jepak Holdings Sdn Bhd, from the company's then managing director Saidi Abang Samsudin, between January and April 2016, through her aide Datuk Rizal Mansor.
She also faces two charges of receiving a total of RM6.5 million from Saidi between Dec 20, 2016 and Sept 7, 2017 at her official residence in Seri Perdana, Putrajaya and her private residence in Jalan Langgak Duta, Kuala Lumpur.