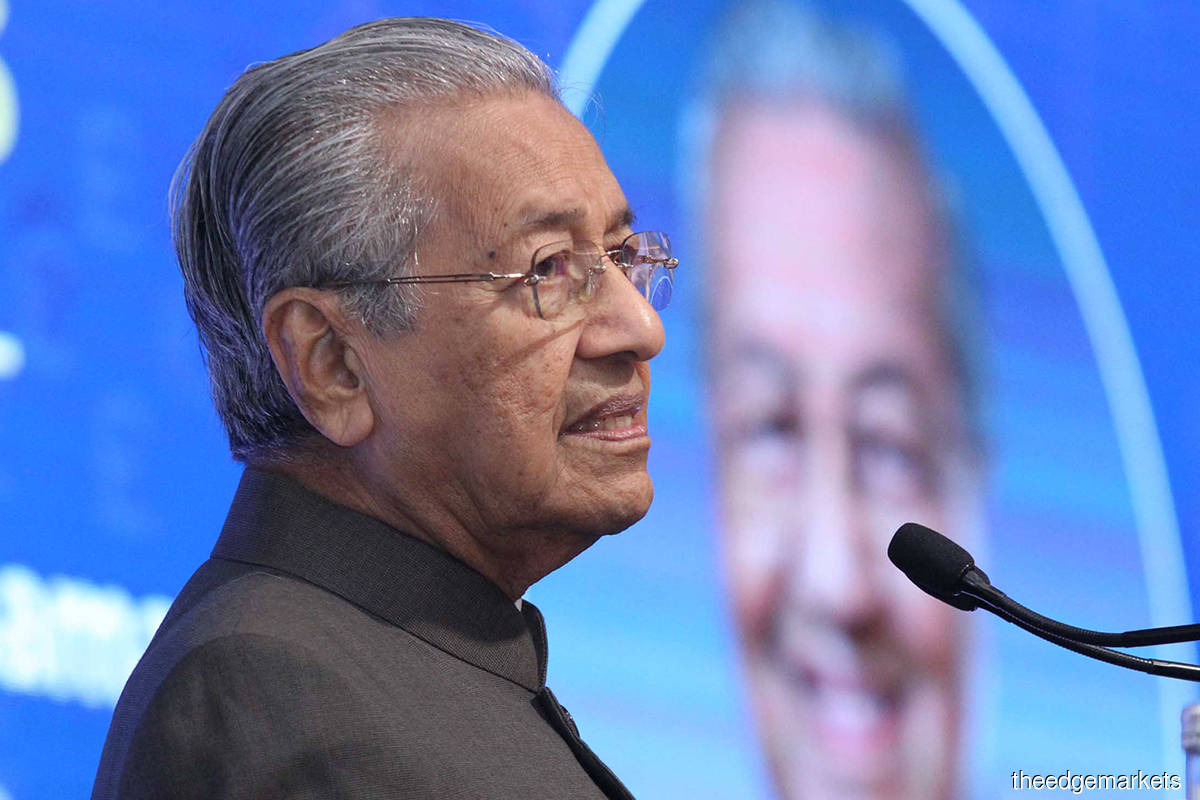 KUALA LUMPUR (Jan 7): The Registrar of Societies (RoS) yesterday sent a letter to reject the registration of Tun Dr Mahathir Mohamad-led Parti Pejuang Tanah Air (Pejuang).
A letter was sent by the RoS yesterday amid the hearing of the judicial review scheduled for today before High Court Justice Datuk Seri Mariana Yahya for leave (permission) for the full merits to be heard.
This was confirmed by Pejuang counsel Muhammad Rafique Rashid Ali with theedgemarkets.com, who said they received the letter from the RoS at 5.45pm yesterday and, following that, withdrew legal action today before Justice Mariana against the RoS for the delay in deciding on the party's registration status.
With this, the party will likely have to file an appeal to the Home Ministry to reconsider the decision.
"With the ROS decision yesterday, the judicial review scheduled for today is academic as we have to appeal directly to the home minister within 30 days pursuant to Section 18 of the Societies Act," said Rafique.
Also today, Malaysian United Democratic Alliance (Muda) counsel Datuk Ambiga Sreenevasan confirmed with The Edge that the RoS had also rejected the party's registration.
Muda is led by Muar Member of Parliament (MP) and former youth and sports minister Syed Saddiq Syed Abdul Rahman.
Meanwhile, Bernama reported on Dec 10 that Pejuang secretary-general Datuk Amiruddin Hamzah filed the application in the High Court here, through the law firm of Messrs Haidir & Co, by naming the director-general of the RoS and the RoS as the first and second respondents.
It added that Amiruddin in the application applied for a declaration that the actions of both respondents in not giving any decision or registering Pejuang were in conflict with the statutory obligations of both respondents as well as unreasonable and mala fide.
He also alternatively applied for a declaration that the failure of both respondents to register the party's registration application as a registered organisation was contrary to the applicant's legitimate expectations, Bernama said. 
It added that a mandamus order was also requested for both respondents to compel them to give their decision on Pejuang's registration application according to Section 7 (1) of the Societies Act 1966 within seven days from the date of judgement, costs and other relief deemed appropriate by the court.
Dr Mahathir was previously reported to have said the party's registration had not yet received approval from the RoS, although all conditions were met.
Prior to this, when Dr Mahathir headed Parti Pribumi Bersatu Malaysia (PPBM), the party had problems of registration under the then Barisan Nasional (BN)-led government, resulting in him and other PPBM members to contest under the PKR ticket in the 14th general election (GE14).