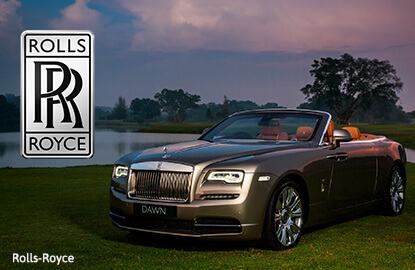 LONDON (Jan 17): Shares in Rolls-Royce climbed 5% on Tuesday after the British aero-engine maker settled a long-running bribery probe and said that 2016 profit would beat expectations.
The news of the profit upgrade came as a boost to the firm after an eighteen month period of cost-cutting and restructuring led by CEO Warren East, who was brought in to stabilise the company in mid-2015 after a series of profit warnings.
Analysts said that Rolls's settlement of the bribery investigation with British, US and Brazilian authorities also helped to remove a cloud hanging over the company since 2013, even though the penalty was bigger than expected.
It will pay 671 million pounds (US$813 million)to settle the investigations.
Shares in Rolls jumped by 4.7% in early trading.
Jefferies analyst Sandy Morris said that the impact of the charge taken to settle the bribery claims was mitigated by the authorities agreeing to spread the payment over five years, meaning the financial impact on the company was "negative but benign".
"This is by no means a great moment in Rolls-Royce's history but in terms of a healing process, getting the SFO settled and having trading particularly on cash flow improving, well maybe, just maybe, Rolls is on the mend," he said.
Rolls said in its statement late on Monday that it had finished the year strongly meaning that profit and cash flow would be ahead of expectations.
Analyst forecasts had been for Rolls's 2016 pretax profit to come in at 686 million pounds (US$831.23 million), half what it made in the previous year.
Rolls said the deals agreed with the three authorities would involve the group paying about 293 million pounds in the first year.
The company is due to seek final judicial approval for its agreement with Britain's Serious Fraud Office later on Tuesday.
(US$1 = 0.8253 pounds)
(US$1 = 0.8254 pounds)