This article first appeared in The Edge Financial Daily, on July 15, 2019.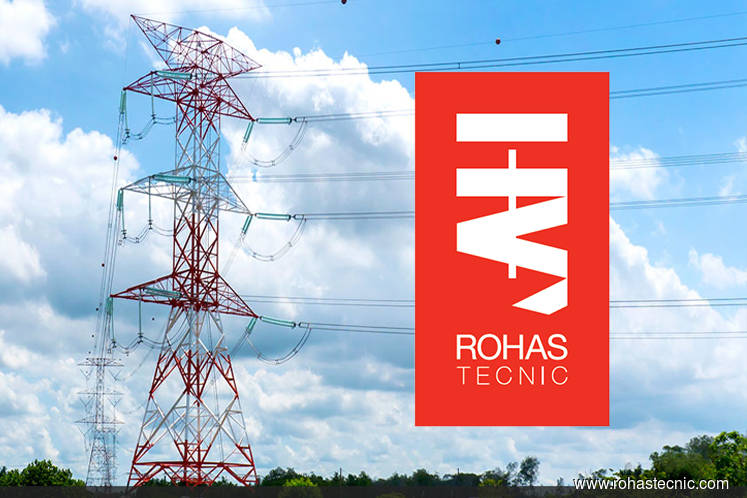 Rohas Tecnic Bhd
(July 12, 54 sen)
Maintain hold with an unchanged target price (TP) of 60 sen: We recently met up with Rohas Tecnic Bhd's management. Below are the key takeaways from our recent meeting with Rohas' management.
 
Two legacy projects that contributed to the shocking loss of fourth quarter 2018 (4QFY18) results are finally completed and all costs have been incurred with no more provision related to those projects going forward. Normalised earnings of HG Power Transmission Sdn Bhd (HGPT) are guided to stand at around RM10 million per annum and should revert back to that level going forward.
Recently, the government has been studying proposals regarding liberalisation of the electricity retail sector to allow users to choose electricity suppliers. Rohas is expected to benefit if the proposal materialises due to increase demand for transmission towers arising from higher household connections.
Tower division's outstanding order book currently stands at around RM140 million, translating into 0.92 times of financial year 2018 (FY18) tower revenue. Engineering, procurement, construction and commissioning (EPCC) order book stands at RM650 million, translating into 2.75 times of FY18's EPCC revenue.
Laos EPCC contract (RM300 million) completion rate is at around 30% (RM90 million) and the company is targeting to achieve at least 70% completion rate by end FY19.
Sarawak state is dishing out awards to construct 300 telco towers this year with a total cost (including EPCC and tower costs) of RM1 billion. It is expected to be divided into four work packages and Rohas is confident to secure telco tower orders from three work package contractors. At the same time, Rohas is also trying to bid for EPCC contracts for those packages.
Recent acquisition of Global Tower Corp in Cambodia opens up opportunities for them to undertake EPCC contract to construct telco towers and to own telco tower assets. Data traffic growth for 4G is expected to increase steadily at a compound annual growth rate of 13.8% for the next 10 years and hence, this acquisition enables Rohas to ride on the positive trend.
Rohas' 49%-owned 7mw Lawe Sikap mini hydropower plant in Indonesia is expected to start contributing in 4Q19, a delay from 2Q19 due to unusual raining reason. The net contribution to Rohas is around RM4 million annually based on our estimates.
We maintain a "hold" call with an unchanged TP of 60 sen. TP is pegged at 11 times price-earnings multiple of FY19 earnings. — Hong Leong Investment Bank Research, July 12