This article first appeared in The Edge Financial Daily, on October 3, 2018.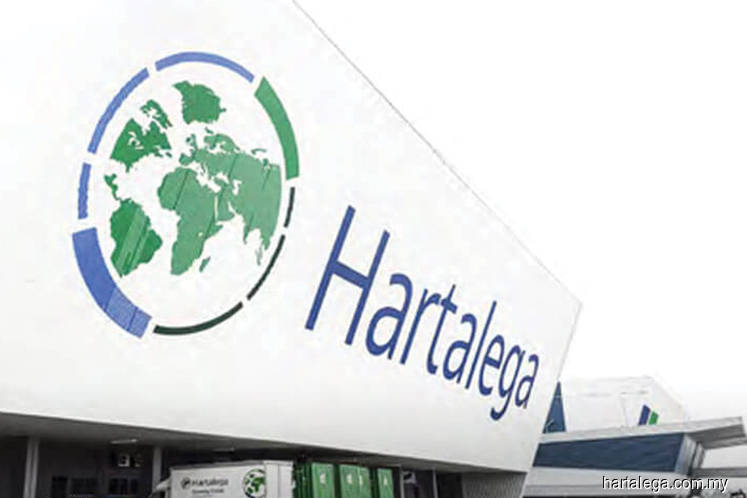 Hartalega Holdings Bhd
(Oct 2, RM6.54)
Maintain hold with a higher fair value (FV) of RM5.91: We maintain our "hold" recommendation on Hartalega Holdings Bhd with a higher discounted cash flow (DCF)-derived FV of RM5.91 per share, versus RM5.70 previously.
 
We have increased Hartalega's financial year 2019 forward (FY19F), FY20F and FY21F earnings by 4%, 6% and 5% respectively to account for its expansion plans. Our FV for Hartalega is based on DCF, which has a weighted average cost of capital of 7.3% and terminal growth of 2.5%. At our FV of RM5.91 per share, the implied calendar year 2019 forward (CY19F) price-earnings ratio (PER) is 31.9 times with three-year earnings compound annual growth rate FY19 to FY22 of 15.8%.
Hartalega's expansion plans are on track with the commissioning of its latest next generation integrated glove manufacturing complex plant, Plant 5 and the beginning stages of constructing Plant 6. Plants 5 and 6 are expected to increase capacity by 4.5 billion pieces per annum each. With the latest commissioning of the second line of Plant 5 in Sept 2018, the current total capacity is at 31.7 billion pieces per annum. Plant 7 is in the initial planning stages, which would raise capacity by 2.6 billion pieces per annum. We expect total capacity to grow 20% to 43.1 billion by FY21F.
Moving forward, we expect robust sales volume growth from the higher capacity. However, the top-line growth will be slightly offset by some downward pressure on average selling prices as Top Glove Corp Bhd and Kossan Rubber Industries Bhd will be introducing an additional capacity of about 10 billion pieces per annum each by CY20.
Nitrile latex, making up around 50% of total production cost, has been rising since FY18. Nitrile latex price has climbed 19% to RM5.55 per kg in the first quarter (1Q) of FY19 (from RM4.64 per kg in FY18).
Based on our estimates, every 1% increase in nitrile latex price will reduce earnings by 0.3%. Hartalega's earnings before interest, taxes, depreciation and amortisation margin has been affected by a higher nitrile cost as reflected in the decrease of 1.3 percentage points to 24.5% in 1QFY19 (25.8% in FY18).
We like Hartalega for its capacity expansion and new product launch. Hartalega introduced anti-microbial gloves in May 2018, expected to contribute about 10% of the company's top line.
However, we believe the market has priced in the potential earnings delivery as the share is currently trading at 45 times PER which is 1.5 standard deviation above its historical PER. Key risks to Hartalega include capacity delays and a sharp appreciation in cost. — AmInvestment Bank, Oct 2