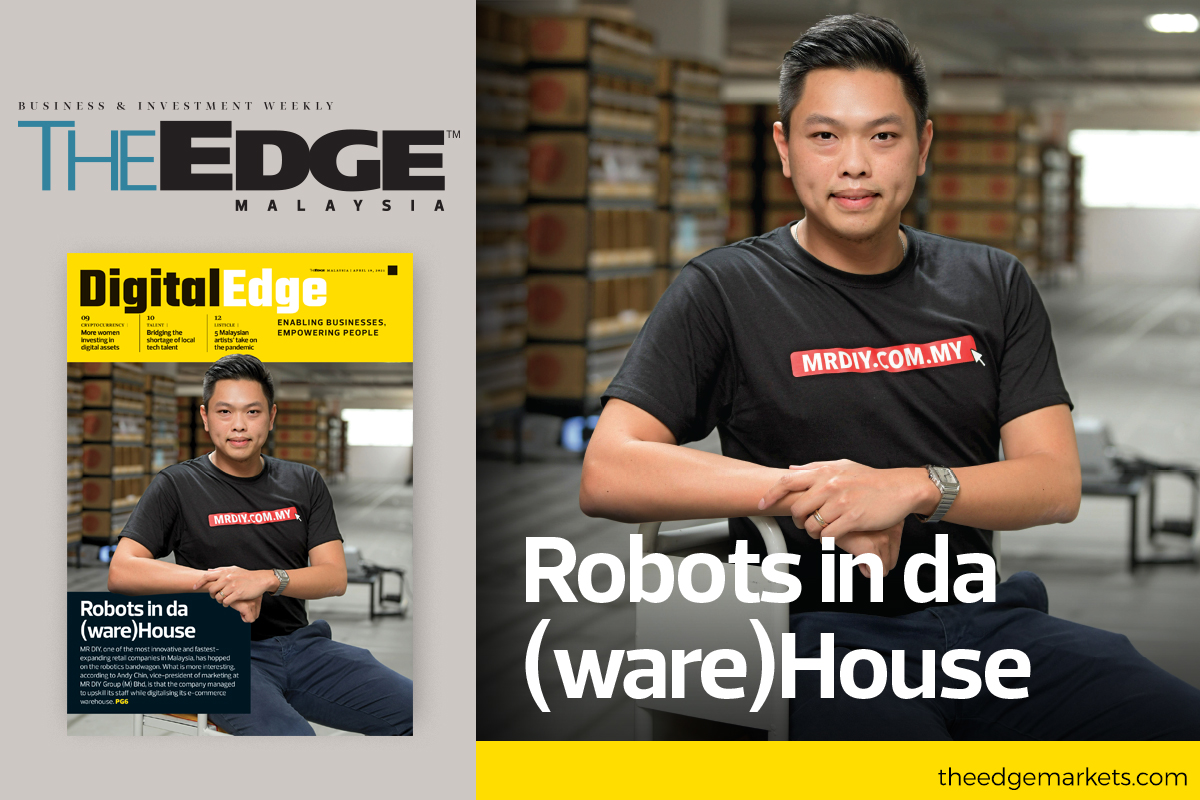 KUALA LUMPUR (April 19): Walk into MR DIY Group (M) Bhd's e-commerce warehouse in Seri Kembangan, and you will see racks on racks of items moving around the space by itself. Beneath each rack is an agile robot following an optimised route based on a preset algorithm. They are smart enough to find the most efficient route to reach a picking station and avoid crashing into each other.
This is the company's first robotic warehouse, built to cater to rising importance of e-commerce to all retail players in Malaysia. To compete in this space, companies need to be fast, accurate and offer consistent services. Using robots in the process has increased MR DIY's efficiency and range so far, and the company has plans to automate even more processes going forward.
Read more about it in The Edge Malaysia weekly DigitalEdge's April 19 edition.
Save by subscribing to us for your print and/or digital copy.
P/S: The Edge is also available on Apple's App Store and Android's Google Play.