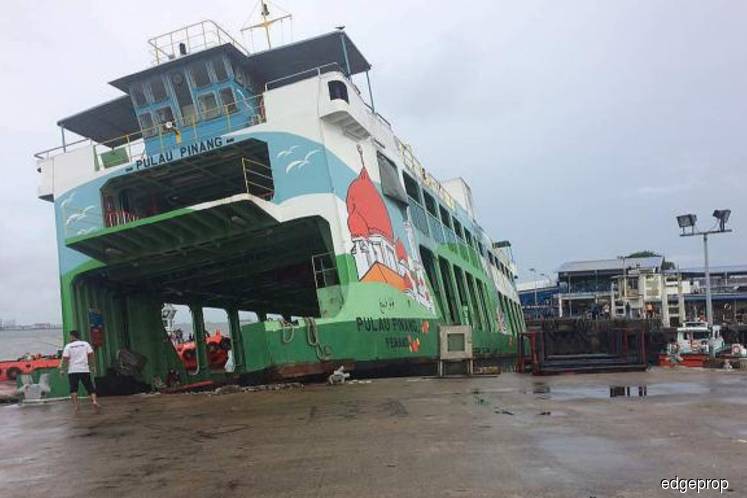 PETALING JAYA (Nov 5): A road leading to a housing area in Tanjung Bungah — where a landslide at a construction site claimed 11 lives – collapsed early this morning as it was buffeted by heavy rains, according to The News Straits Times.
A retaining wall that protected the road had given way at 3am today as rain water had caused the underground water in the neighbourhood — which is a water catchment area — to soften the soil, rendering it unable to support the wall, said Tanjung Bungah assemblyman Teh Yee Cheu.
However, there were no casualties as the housing area was newly-completed and no residents had moved in yet, he added.
"The Penang Island Municipal Council must explain [why the housing project was approved]. Luckily no one was injured," he said.
The flood had claimed a few lives, namely a Bangladeshi man who perished when a falling tree struck his rented home, a 75-year old man who drowned at his home in Kampung Masjid, Jalan Perak, and a woman at an old folks' home in Jalan P. Ramlee.
Meanwhile, over 2,000 people were evacuated from flooded areas, including 104 patients and four newborn babies from the Penang Hospital that was hit by flood, according to a Bernama report.
Penang chief minister Lim Guan Eng had appealed to the deputy prime minister Datuk Seri Ahmad Zahid Hamidi for federal help to handle the flash floods, following relentless rain and strong winds that had lashed the northern state.
The Malaysian Armed Forces had responded by mobilising personnel and assets throughout the flooded parts of Penang – including Seberang Perai Utara, Seberang Perai Selatan, Seberang Perai Tengah and the South-West and North-East districts — to evacuate people to safe areas, clear roads blocked by uprooted trees and other debris, and clean up affected areas, said Defence Minister Datuk Seri Hishammuddin Tun Hussein in a blog post.