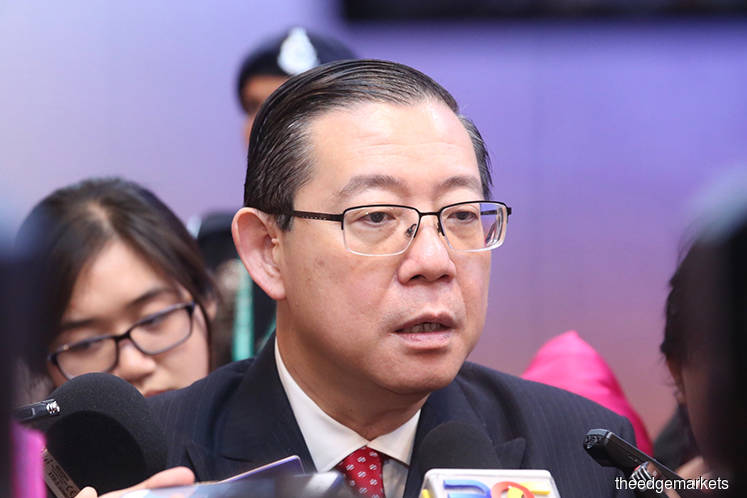 KUALA LUMPUR (March 21): The government has paid off RM7.9 billion worth of goods and services tax (GST) and income tax refunds, said Finance Minister Lim Guan Eng.
This was paid via the first tranche of the RM30 billion special dividend by Petroliam Nasional Bhd (Petronas), of which RM8 billion has been obtained by the government at end-February, Lim told the Dewan Rakyat today.
"As at Feb 28, 2019, RM3.9 billion [of income tax refunds] have been paid by the Inland Revenue Board (IRB) across 75,776 cases involving 38,104 companies, and 37,672 non-companies," said Lim.
"RM4 billion was repaid to 54,603 GST registrants by the Customs Department as at Feb 28, 2019," Lim added.
Lim went on to share that as at March 4, the outstanding GST refund stood at RM22.14 billion — of which RM9.36 billion has been processed — across more than 298,457 statements by 168,839 registrants.
The figure was higher than the RM19.39 billion outstanding GST refund announced in May 2018 due to additional claims between May and December last year, he added.
In August last year, Lim revealed that RM19.39 billion GST refunds had not been paid to over 120,000 companies, while there was only RM1.49 billion left in the repayment fund.
At the time, it was also revealed that there was a shortfall in the Tax Refunds Trust Fund under the IRB's purview, which resulted in delay to repay RM16.05 billion worth of excess tax paid from up to six years ago.
The RM30 billion special dividend by Petronas was announced during Budget 2019 with the sole purpose of making up for the shortfalls in the two taxes refunds.