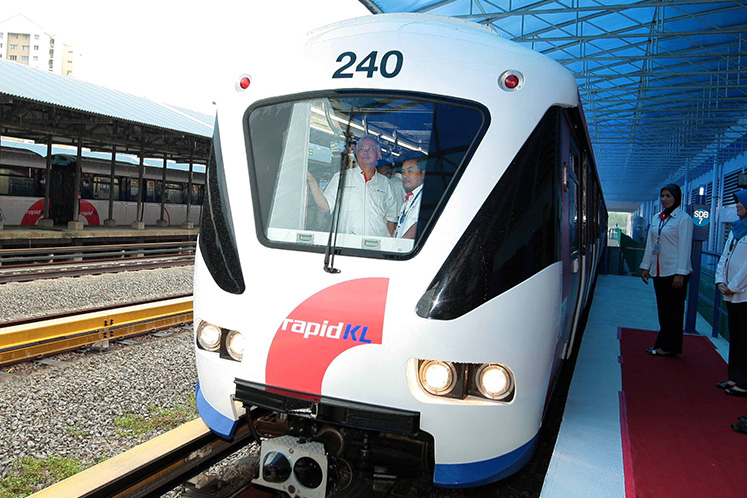 KUALA LUMPUR (Dec 5): About RM60 million worth of small contracts in the Light Rail Transit 3 (LRT3) project will be made available to Bumputera contractors, said Prasarana Malaysia Bhd.
The contracts will be for 120 smaller work packages which the LRT3 main work package contractors are required to allocate to Bumiputera contractors CIDB grade G2 to G4.
The G2-G4 grading refers to small medium enterprises, which are allowed to tender for projects worth not exceeding RM500,000 (G2), not exceeding RM1,000,000 (G3) and not exceeding RM3,000,000 (G4).
"The work packages will comprise but are not limited to areas such as surface works, mechanical & engineering works, concrete works, external architectural works and interior fittings out works," said Prasarana in a statement.
The public transport operator is inviting qualified contractors to participate in the pre-qualification briefing session on LRT3 work packages at Menara UOA Bangsar on Thursday.
Prasarana Rail and Infrastructure Projects Sdn Bhd (PRAISE) chief executive officer Khairani Mohamed said an estimated 45% of contracts have been set aside to be awarded to Bumiputra companies to ensure they can equally contribute their expertise to LRT3.
"We would like to encourage Bumiputera companies to leverage on this final opportunity to work alongside established multinational companies in the industry to develop Klang Valley's next new rail, and thereby develop our home-grown expertise," he said.
The move is part of a collaborative effort between Prasarana with the Bumiputera Agenda Steering Unit (Teraju), Contractor and Entrepreneur Development Division (BPKU) of Ministry of Works, and Construction Industry Development Board (CIDB).
The collaboration is intended to provide opportunities for Bumiputera contractors to grow and develop capacity in large-scale infrastructure projects.