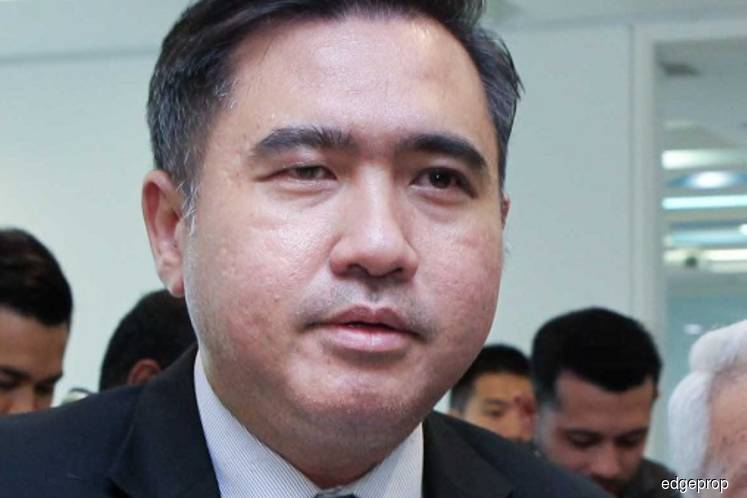 PETALING JAYA (June 11): The second phase of the construction involving the Klang Valley Double Track (KVDT) to upgrade KTM Bhd (KTMB) tracks worth RM5.9 billion will be reviewed, said Transport Minister Anthony Loke.
In a Malay Mail report, he said the project was awarded through direct negotiation and was "too much" to stomach.
"The cost of RM5.9 billion for the second phase of the rehabilitation programme is too much and it is supposed to take seven years to complete.
"We cannot stomach that," he said.
Meanwhile, the first phase of the KVDT, which cost RM1.4 billion, will see its completion date postponed to November 2019 from August the same year.
Thus, KTMB commuters can expect delays from 15 minutes to 30 minutes or longer during peak hours, and 30 minutes to one hour or longer during off peak hours, said Loke.
In the meantime, there will be 19 transit busses deployed to ferry passengers in some stations.
"We are adopting this honest approach to admit that there will be delays rather than cover up the fact.
"I therefore urge passengers to plan ahead and use alternative forms of transportation to reach their destinations," he said.
The first phase of the KDVT project entails upgrading works along 42km of tracks between Rawang and Salak Selatan as well as Sentul and Simpang Batu.
The main goals of this project are to improve 16 stations along these tracks and upgrade the current signalling and electrification system.
The second phase will cover 110km of tracks between Simpang Batu and Kuala Lumpur.
Click on this link to go to the original story on EdgeProp.my