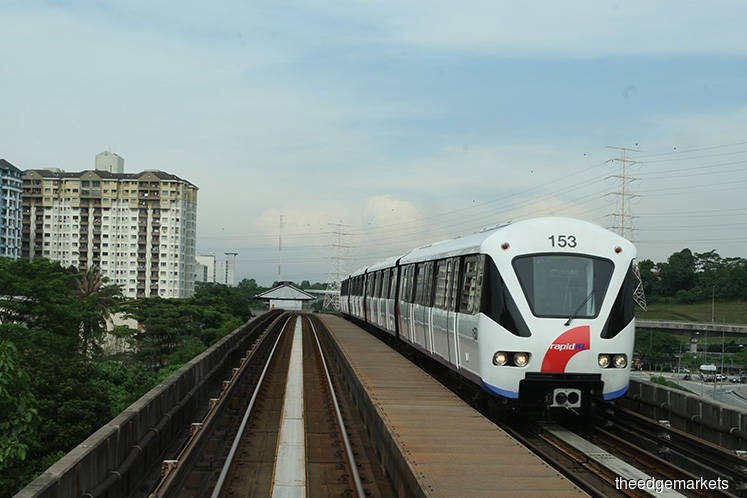 KUALA LUMPUR (May 2): The government today launched the RM500 million Public Transport Fund for public transportation operators to enhance existing infrastructure, especially for last mile connections.
Managed by Bank Pembangunan Malaysia Bhd (BPMB), the fund can also be used by the operators to improve their services for public convenience as well as to purchase more vehicles like taxis, buses, and other types of public transport.
Furthermore, the fund can also benefit suppliers, manufacturers or assemblers of public transport vehicles, and contractors or developers of public transport infrastructure.
"The government has given Bank Pembangunan the mandate to manage the Public Transport Fund in order to support its efforts to increase the utilisation of public transport by financing improvements and growth of the network coverage and services," BPMB chairman Datuk Zaiton Mohd Hassan said during the launch of the fund today.
Zaiton said the fund is one of three funds totalling RM4.5 billion which the finance ministry has mandated BPMB to manage as announced in Budget 2019. The other two funds are the Industry Digitalisation Transformation Fund, and the Sustainable Development Financing Fund, which was launched in March.
Finance Minister Lim Guan Eng, in his keynote address at today's launch, said the Public Transport Fund reflects the government's "entrepreneurial state" mission, where the government supports and provides incentives to strategic sectors such as public transportation.
"These sectors may not necessarily be commercially attractive for the ordinary investor, but have potential to trigger an exponential multiplier effect to outgrowing economy, and improving people's quality of life," he said.
Lim added that the government hopes to catalyse the participation and collaboration of the private sector in these strategic sectors in a mature and transparent way.
"This represents the current government's commitment to promoting a truly genuine private-public partnership based on the principles of competency, accountability, and transparency," he said.
The government targets to increase public transport's share of journeys to 40% by 2030, from 21% in 2017. To make the fund more attractive for investors, an interest subsidy of 2% will be given to successful applicants.
BPMB president and group chief executive officer Arshad Mohamed Ismail said any company that is involved in the provision of transportation could come forward with an application.
"Of course we will evaluate each application in line with the terms and conditions that has been imposed on us," he said.
"We will be ready to receive applications as soon as possible and the idea is to facilitate quick disbursements for projects that meet our internal criteria," Arshad added.