This article first appeared in The Edge Financial Daily, on February 2, 2018.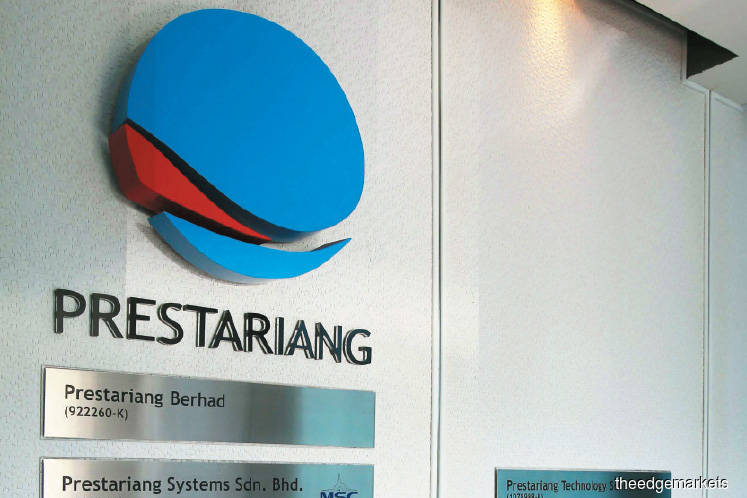 Prestariang Bhd
(Jan 30, RM1.75)
Maintain add with an unchanged target price (TP) of RM2.69: On Monday evening, Prestariang Bhd announced that the company has received a letter of award from the finance ministry for the extension of the contract to supply Microsoft software licences, products and services under Master Licensing Agreement (MLA) 3.0 to all government agencies and Institut Latihan Awam in Malaysia. The extension of the contract is for three years commencing from February 2018 to January 2021.
MLA 3.0 is worth an estimated total value of RM222.6 million. The extension of the contract under MLA 3.0 is an enhancement of MLA 2.0 that includes Institut Latihan Awam as Prestariang's new customer base, with an additional scope of services. MLA 2.0 was to supply software for all government agencies in Malaysia, from February 2015 to February 2018. As such, it is not surprising to us that the company has secured the MLA 3.0 extension.
Management is finalising the funding for the Sistem Kawalan Imigresen Nasional (SKIN) project, estimated at around RM800 million. We are looking at a 20%:80% equity debt ratio funding for SKIN, which means the company might need to raise around RM160 million equity funding. The company is also expected to finalise the equity investors for the SKIN project.
The SKIN concession project is the revamping of the country's immigration IT system. Construction work on the 15-year concession SKIN project has recently started and is targeted to be ready for full commercial use at end-2020. Prestariang would be paid by the government over 12 years, starting from 2021. We expect SKIN to generate RM3.5 billion revenue for Prestariang.
Accounting standard Financial Reporting Standard IC12 allows Prestariang to recognise the construction profits from SKIN when the asset's infrastructure is under construction. In the third quarter of financial year 2017 (3QFY17), Prestariang recognised a maiden revenue of RM30 million and RM8.3 million earnings before interest and tax for SKIN construction works. We estimate that Prestariang could recognise a total of RM200 million profit before tax from SKIN over the next three years and construction profit should peak in FY19 as most of the installation works for SKIN's infrastructure should already be completed.
We maintain our earnings per share forecasts and TP at RM2.69, based on an unchanged sum-of-parts valuation. Prestariang remains an "add". Even after the strong price rally over the past two months, the stock remains attractive at an FY18 price-earnings ratio of 9.8 times. Potential rerating catalysts are the finalisation of SKIN's debt financing exercise. Risks are further delays in finalising SKIN's debt financing. — CIMB Research, Jan 29