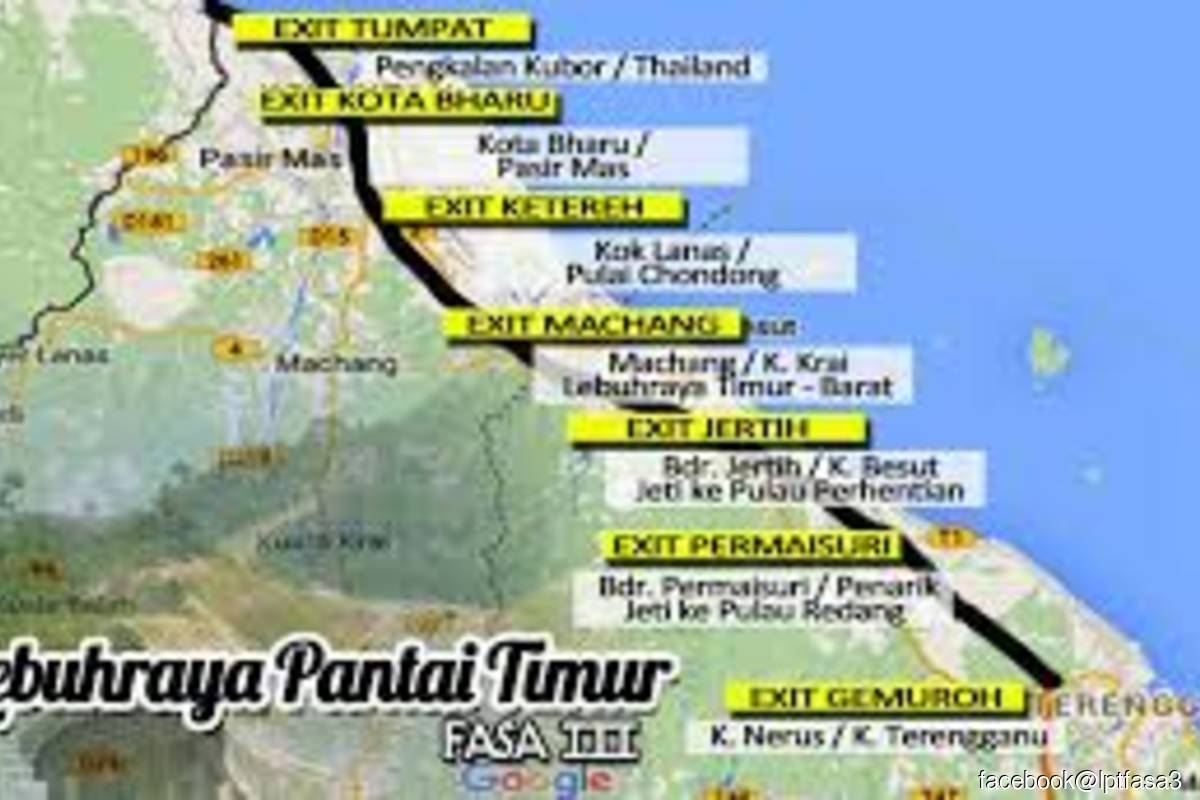 KUALA LUMPUR (Aug 3): The implementation of the construction of the East Coast Expressway Phase 3 (LPT3) has been approved with preliminary works totalling RM35 million.
Senior Minister for Infrastructure Development and Works Minister Datuk Seri Fadillah Yusof said it was approved through a letter dated July 3, 2019, from the Economic Planning Unit (EPU) of the Prime Minister's Department.
He said that the preliminary works of the project have commenced this month and are expected to be completed by April 2022.
"Therefore, the direction, scope and implementation date for this LPT3 project can only be finalised after the preliminary work report for this project is obtained," he said when winding up the debate on the motion of thanks for the Yang di-Pertuan Agong's royal address, for his ministry in the Dewan Rakyat here today.
On March 7, 2019, the then Minister of Economic Affairs Datuk Seri Mohamed Azmin Ali (who is now Senior Minister and Minister of International Trade and Industry) announced five approved projects in Kelantan including the construction of LPT3 stretching for 150 kilometres (km) from Gemuroh (Terengganu) to Tumpat (Kelantan).
Meanwhile, commenting on the Central Spine Road (CSR) project, Fadillah said it was implemented in stages based on priorities of safety aspects, traffic congestion and continuity of the alignment.
According to him, until now, 224 km of the road has been approved for implementation, namely, 165.1 km in Pahang (Packages 3, 4 and 5) and 58.9 km in Kelantan (Packages 2 and 3).
Packages are Package 1 (Kuala Krai to Sungai Lakit Bridge, Kelantan — 47km); Package 2 (Sungai Lakit Bridge to Gua Musang, Kelantan — 59.6km); Package 3 (Gua Musang to Kampung Relong, Kuala Lipis, Pahang — 93.8km); Package 4 (Kampung Relong, Kuala Lipis to Raub, Pahang — 45km); Package 5 (Raub to Bentong, Pahang - 54km) and Package 6 (Bentong to Simpang Pelangai, Pahang — 47.5km).
For more Parliament stories, click here.