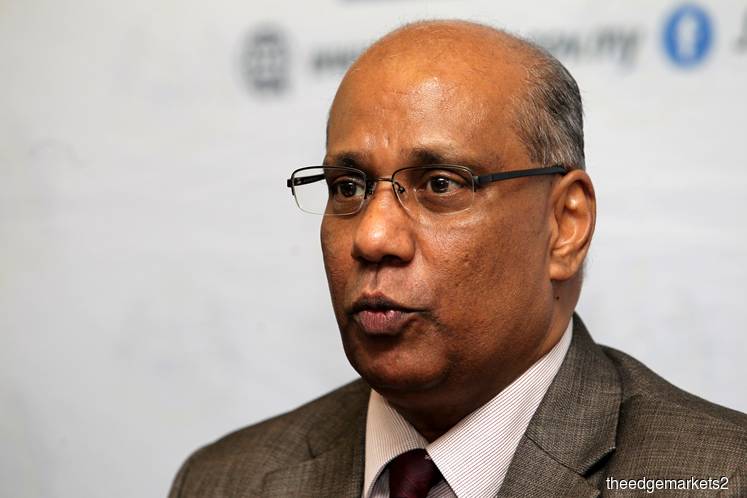 KUALA LUMPUR (Aug 10): The Royal Customs Department confirmed today that there was a RM19.4 billion shortfall in the trust fund set up for the purposes of goods and services tax (GST) refunds.
Customs director-general Datuk Seri Subromaniam Tholasy said that between April 1, 2015 and May 31, 2018 the total amount needed for GST refunds was RM82.9 billion.
His department, he said, had informed the monthly meeting of trust fund, chaired by former treasury secretary-general Tan Sri Irwan Serigar, of the amount.
However, the meeting did not approve that amount, he added in a statement.
"The (RM82.9 billion) amount is based on the GST-03 forms (for GST refunds) that had been filed into the Customs GST system by taxpayers.
"However, from the total of RM82.9 billion, only RM63.5 billion of input tax credits was paid into the trust fund during that period of time," said Subromaniam.
According to Section 54 of the GST Act 2014, all GST collections go into the federal government's consolidated account and are later transferred to the trust fund for the purposes of refunds.
Subromaniam said although Customs sought RM82.9 billion from the trust fund to make the refunds, only RM63.5 billion was transferred to the fund.
"As a result, the trust fund experienced a shortage of RM19.4 billion that was required for the refunds," he said.
Finance Minister Lim Guan Eng has said that about RM18 billion of the unpaid input tax credits totalling RM19.4 billion has "gone missing" with less than RM1.5 billion remaining in the trust fund.
Lim said an internal investigation headed by the current treasury secretary-general is ongoing and the findings would be submitted to the prime minister and the cabinet.
Lim added that an open inquiry by an independent person would be carried out after that to avoid allegations of biasness against the investigation.
Meanwhile, Irwan, who is alleged to be behind the decision-making process of the transfer of the refunds, lodged a complaint with the Malaysian Anti-Corruption Commission today because he "wants to know the truth".
Denying the allegations, he said the refunds are not missing as they were placed in the consolidated fund.