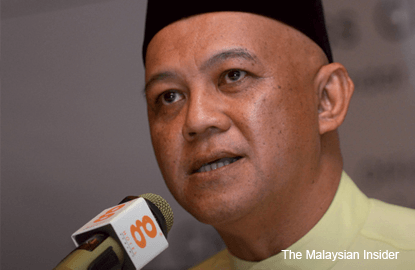 GEORGE TOWN: Ewein Zenith Sdn Bhd, a joint venture between Ewein Land Sdn Bhd and Consortium Zenith BUCG Sdn Bhd (CZBUCG), is teaming up with CZBUCG which owns 40% of Ewein Zenith shares, to develop the Wellness City of Dreams at Bandar Tanjong Pinang, Penang with a gross development value (GDV) of RM15 billion.
Ewein Land Sdn Bhd, a wholly-owned unit of Ewein Bhd, holds the remaining 60% in Ewein Zenith.
CZBUCG chairman Datuk Zarul Ahmad Mohd Zulkifli said the proposed development will contribute RM2.5 billion to Penang's gross national income, and by extension the rest of the country. It will also create an estimated 10,000 jobs.
"Our first priority is to start work on the three major highways in the first quarter of next year, which we believe will alleviate traffic congestion and promote increased trade and travel between Penang and the mainland, especially the Northern Corridor states," he told reporters after the signing of a Memorandum of Understanding (MoU) between Ewein Zenith and CZBUCG yesterday.
Wellness City of Dreams spans over 50 acres (20.23ha) of land at Bandar Tanjong Pinang and will feature a resort-styled development comprising a wellness mall for healthcare, retirement homes, and alternative medical care.
The Wellness City of Dreams project is part of a land swap deal given to CZBUCG by the Penang state government for constructing the Penang undersea tunnel and three major road bypasses worth RM6.3 billion.
"We have completed the feasibility studies for the three highways. We are still conducting the feasibility study for the tunnel, which we expect to complete within a year," said Zarul.
The proposed completion for the three highways, namely the Air Itam to Lebuhraya Tun Dr Lim Chong Eu highway, the 12km paired-road from Tanjung Bungah to Teluk Bahang, and the 4.2km bypass between Gurney drive and Lebuhraya Tun Dr Lim Chong Eu, along with the 6.5km undersea tunnel, is 2025.
Forming part of the Wellness City of Dreams development will be Ewein Zenith's RM800 million GDV City of Dreams serviced apartments, which features two blocks of 38-storey towers.
Ewein managing director Datuk Ewe Swee Kheng said it has received overwhelming response so far to the project.
"We have 572 units available, but (received) registered interest from 1,500 potential buyers. We hope to be able to achieve a 100% take-up rate for our development," said Ewe.
It was earlier reported that Ewein Zenith was working closely with CZBUCG to explore the potential of the development of the next piece of land measuring 4.29 acres in Tanjong Pinang.
To this, Zarul said the land will be given to CZBUCG by the Penang government based on the milestones achieved on the construction of the highways and tunnel project.
"The properties in the land swap deal will be given to us in stages based on deliverables. Right now, we have RM170 million in [deliverables] against RM133 million already delivered to us by the state government in terms of land.
"As such, the 4.29-acre piece of land is equivalent to RM160 million. So, once that milestone is achieved and approved by an independent consultant, we will get the land," he added.
Ewein (fundamental:0.5; valuation: 1.4) shares closed up 10.5 sen or 17.21% yesterday to 71.5 sen, giving it a market capitalisation of RM150.8 million.
This article first appeared in digitaledge Daily, on August 14, 2015.