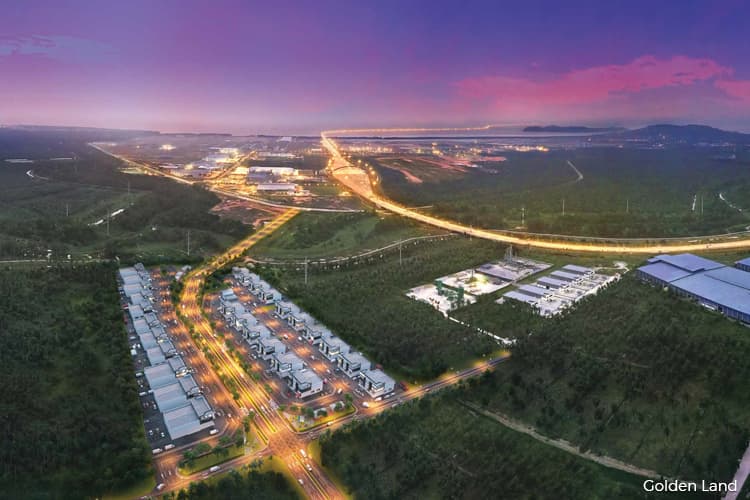 PETALING JAYA (Aug 3): Golden Land Bhd's Golden Gateway development is expected to begin construction work by the third week of August.
The developer has completed all of the project's compulsory paperwork and pre-conditioned site assessments to a satisfactory level and looks forward to the construction phase of its first project, it said in a press release today.
A main contractor for the project has also been appointed for the project and will be officially announced later this month, said Golden Land chief operating officer Ng Heng Phai in the release.
"We are very happy with our selection, and we look forward to announcing it soon," he added.
Golden Gateway is a medium industrial development worth RM155 million located on a 21-acre freehold site in Batu Kawan, Penang and is close to the Penang Second Bridge.
Targeted to be fully completed by November 2019, the development consists of 52 units of semi-dee industrial factories and two units of detached industrial factories.
Golden Gateway's units function to supply, store, show and sell, aimed at modernised industrial operators,support services and online retail services.
It was officially launched in March this year.
Ng said Golden Gateway's aim of appealing to a broad base of businesses was intuitive as Golden Land is mindful of the evolving landscape of the area and it understands that rapid modernisation is paving the way for fresh business and commercial opportunities.
"In line with this, we believe Golden Gateway will be an important and timely addition to the vicinity, and so we are eager to move forward with this project in a way that satisfies our own vision and dedication to quality, as well as the aspirations of those who will soon make this their preferred business address," he added.