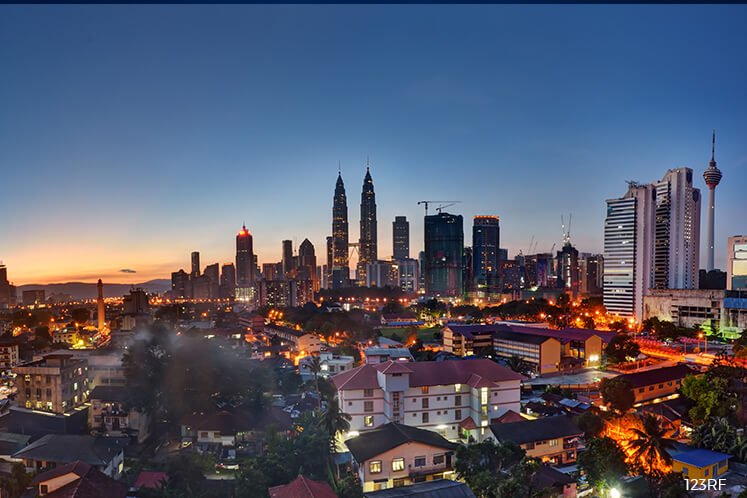 KUALA LUMPUR (April 7): As the government unveiled its RM10 billion assistance package targeted at helping the small and medium enterprises (SMEs), economists are saying that this additional assistance amounts to 0.7% of the gross domestic product (GDP) and could potentially increase the fiscal deficit to -4.7% of GDP.
This is based on the government's announced fiscal deficit of -4% of GDP.
The total economic package of RM10 billion comprises an increased wage subsidy of RM7.9 billion and Geran Khas PRIHATIN of RM2.1 billion, said Hong Leong Investment Bank Bhd Research (HLIB Research)
This brings the government's direct fiscal injection to stimulate the economy to RM35 billion.
HLIB Research's economists said while the RM13.8 billion wage subsidy is expected to provide some support to private consumption (1.5% of private consumption), this can only provide some short-term relief as the payout is only for a period of three months and comes with a condition that companies are expected to retain their employees for at least three months after the wage subsidy period ends.
"For now, we maintain our 2020 GDP forecast of -2% and expectations for OPR (overnight policy rate) to be cut by -50 bps (basis points) as soon as the May MPC (Monetary Policy Committee meeting)," said the economists in a note today.
According to Bank Negara Malaysia's 2019 Annual Report, the central bank is forecasting Malaysia's GDP for 2020 to be between -2% and 0.5%.
This year, the central bank had already cut the OPR twice — by 25 basis points (bps) in January, and another 25 bps in March to 2.5%.
Meanwhile, CGS-CIMB Research's economists, in a note dated yesterday, opined that the latest round of government support is the amount that the research house projected was needed to help SMEs weather the economic disruptions from the movement control order (MCO) until April 14.
It added that the SME sector accounts for circa 40% of GDP and two-thirds of employment.
"As such, we are retaining our GDP growth projection of -2.3% for 2020," said CGS-CIMB Research.
"If the government intends to abide by the fiscal rule of maintaining a primary balance, it could enlarge revenue enhancements and dividend payments — primarily from Petronas and Khazanah Nasional Bhd," the research firm added.
Read also:
Government announces RM10b additional assistance for SMEs
'Less red tape crucial to ensure all benefit from stimulus package'