This article first appeared in The Edge Malaysia Weekly, on October 31, 2022 - November 06, 2022.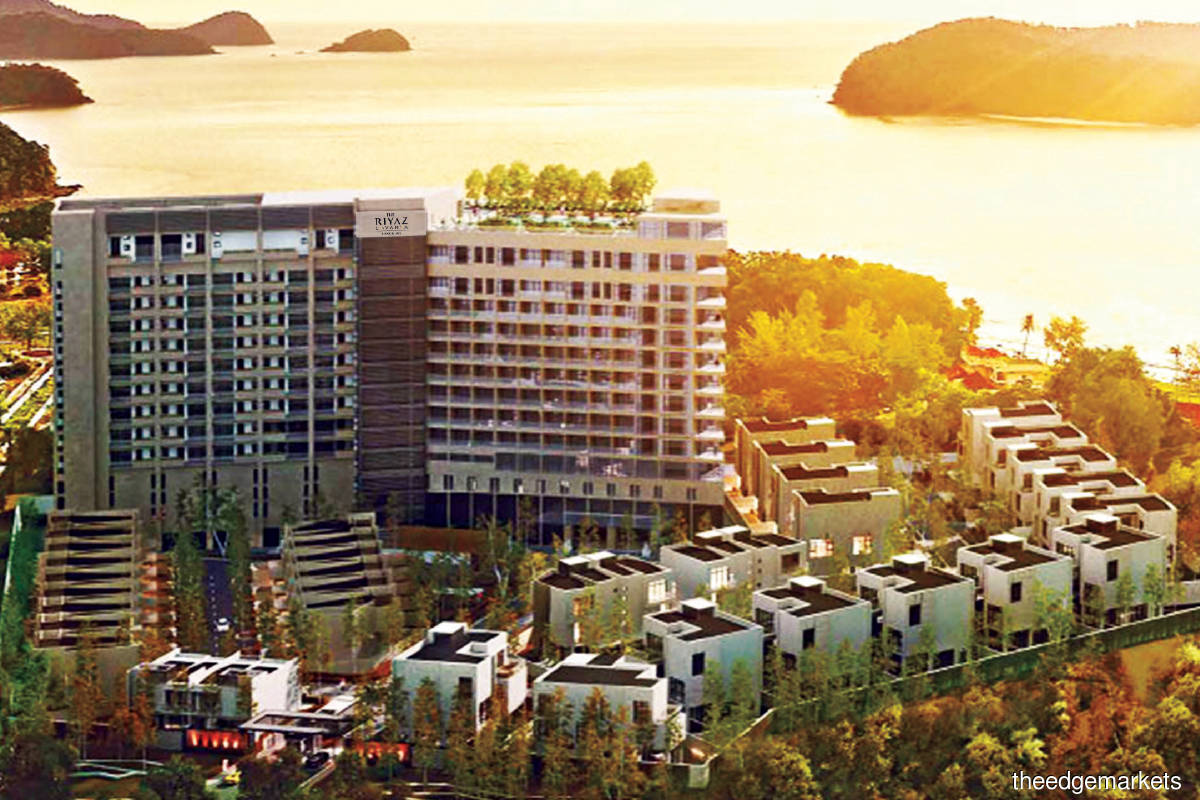 HOMEGROWN hotel owner/operator Ri-Yaz Assets Sdn Bhd is set to buy a three-acre piece of land in Desaru, Johor, from Themed Attractions Resorts & Hotels Sdn Bhd (TARH), the leisure and tourism arm of Khazanah Nasional Bhd. This purchase will add to the five acres Ri-Yaz had purchased from TARH three months ago.
Ri-Yaz plans to build two five-star hospitality assets on the two sites acquired from TARH, which is the master developer of the 4,000-acre Desaru Coast.
In a recent interview with The Edge, Ri-Yaz founder and group managing director Datuk Seri Mohammed Shaheen Shah Mohd Sidek says a 188-room Dash Resort Desaru is slated to be opened in August 2024 on the five-acre site, while a 70-unit Dash Suites Desaru is scheduled to be opened in December 2024 on the three-acre site. Construction of both hospitality assets is expected to commence in the first quarter of next year.
"The land is located next to The Westin Desaru (Coast Resort). We bought five acres of beachfront land three months ago and we are about to purchase a second parcel measuring three acres to build high-rise suites," says Mohammed Shaheen, adding that the second purchase is likely to be completed by year-end.
He declines to reveal how much he is paying for the two pieces of land. In 2018, The Edge reported that TARH was looking to sell 55 acres in Desaru Coast for the development of premium guest accommodation. Based on the report, the land may be able to fetch between RM50 and RM70 psf, which means Ri-Yaz may be paying between RM17 million and RM24 million for the eight acres.
Nevertheless, he shares that minus the cost of land, the cost of constructing Dash Resort is estimated to be RM130 million while for Dash Suites, it is RM160 million.
On financing the project, Mohammed Shaheen, who is the sole shareholder of Ri-Yaz, says the project will be financed through a combination of bank borrowings and private investors.
While Dash Resort will be owned and managed by Ri-Yaz, Desaru Suites will be offered for sale.
According to Mohammed Shaheen, Desaru Suites is the only parcel in Desaru Coast allocated for the building of high-rise apartments that can be sold. Anantara Desaru Coast and One & Only Desaru Coast offer villa accommodation. Thus, Ri-Yaz plans to do a sale and leaseback of the Desaru Suites. It is targeting Singaporean buyers and will begin marketing activities in mid-2023.
When asked why he chose Desaru to expand Ri-Yaz's hospitality assets, Mohammed Shaheen says the company's preference has always been beachfront locations such as those in Langkawi, Penang and Kota Kinabalu. "What Khazanah has created in Desaru is well-planned and well-built. The marina is ready and there is a direct ferry service linking Singapore to Desaru. Desaru has become a destination."
He adds that a feasibility study conducted on the location reveals that Desaru Coast now has the highest average room rate (ARR) in the country at RM800 per night. Prior to this, Langkawi was touted to have the highest ARR, which currently stands at around RM600 per night.
He explains that the higher ARR in Desaru Coast is likely the result of a combination of higher star-rated properties and limited room inventory.
Mohammed Shaheen believes that TARH was keen to include Dash in Desaru after seeing Dash Langkawi, which has a beach club that offers entertainment and music and features fashion shows and international DJs. "There are not many night-time activities in Desaru Coast. While there is a Hard Rock Hotel (Desaru Coast), there is no Hard Rock Café. The theme park's (Adventure Waterpark Desaru Coast) activities are [only held] during the day. After seeing Dash Langkawi, TARH felt that Dash would be a good fit as it offers entertainment."
Openings and performance
By 2025, Ri-Yaz is expected to operate nine new hotels and resorts in Malaysia and Vietnam — including the two in Desaru — with a total room inventory of 1,456 (see table). These openings will bring the group's total number of hotels and resorts to 14 and total room inventory to 1,897.
The next opening is expected to be that of five-star The Riyaz Lavanya Hotel & Residence in Langkawi. Scheduled to open in December, the 133-unit hotel will be Ri-Yaz's third on the island. The group's Dash Resort is enjoying an ARR of RM680 per night and an average occupancy rate (AOR) of 80% whereas the Riyaz Lavanya Villas, which offer self-contained fully serviced units, is running at an ARR of RM1,800 per night and an AOR of 60%. All three hotels are located in Pantai Tengah.
Bursa Malaysia-listed Kobay Technology Bhd developed both Riyaz Lavanya Hotel & Residence and the villas, while Ri-Yaz is the designer and operator. Kobay in its annual report for the financial year ended June 30, 2021, said the upcoming Riyaz Lavanya Residences, comprising serviced studios and apartments, has a gross development value (GDV) of RM244 million. These residences, which will be operated on a sale and leaseback basis, are projected to post an ARR of RM600 and an AOR of 65% in the first year of operation.
Ri-Yaz's next opening is that of four-star PURE Hotel Kuala Lumpur in Chow Kit next June. This property, owned by the Koperasi Polis Diraja Malaysia Bhd, was formerly the KL International Hotel, which ceased operating during the Covid-19 pandemic. The refurbishment cost RM30 million.
On his outlook for the tourism industry, Mohammed Shaheen says: "2022 was a strange year for the industry. Once movement restrictions were lifted, there was a sudden spike in occupancy, especially at the resorts. City hotels recovered with demand from staycationers and business travellers. However, we are now noticing a decline in occupancy and demand is weak leading into November and December as Malaysians are starting to travel abroad. We need foreigners to start coming to Malaysia."
He expects 2023 to be a recovery year for the industry and demand for travel should return to the pre-pandemic level.
Ri-Yaz anticipates a return to the black in the financial year ending Dec 31, 2022, projecting its net profit to come in at RM4.1 million on revenue of RM38 million. The group recorded a net loss of RM1.5 million on revenue of RM11.87 million in FY2021, as it was impacted by the pandemic-induced lockdowns during the year.
Mohammed Shaheen points out that Ri-Yaz did not let go of any staff during the tough pandemic years of 2020 and 2021. Instead, it sold a hotel in Bali and a parcel it had purchased near Jalan Yap Kwan Seng to generate cash flow and tide itself over the pandemic. "So, when the country reopened its borders in April, Ri-Yaz had a ready team."
Apart from its hotel business, Ri-Yaz also operates three halal Dodo Dim Sum restaurants and is set to open the first Galito's — a fast-food restaurant chain specialising in Portuguese-style flame-grilled chicken that started in South Africa — in 1Q2023. It has also invested in a hospitality and tourism college called Ri-Yaz College in Penang.
What's next for Ri-Yaz? It is looking at hotel management in Penang and Melaka and has identified a parcel for acquisition in Kota Kinabalu. Abroad, Ri-Yaz is in talks on opening hotels in Laos and Labuan Bayo in Indonesia.