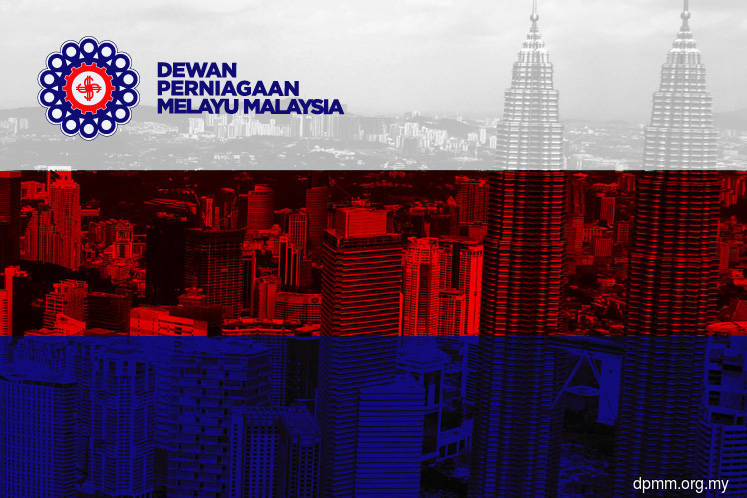 KUALA LUMPUR (June 25): A rival faction within the Malay Chamber of Commerce Malaysia (DPMM) has today withdrawn its suit against its former president Rizal Faris Mohideen Abdul Kadir and former secretary-general Don Nazwim Don Najib, after the group, led by Datuk Seri Syed Hussein Alhabshee, won the president's post on June 15.
The group's lawyer Matthew Thomas Philip when contacted confirmed the withdrawal of the suit today before Justice Datuk Azimah Omar.
"Since our client [led by Syed Hussein] has been appointed as the president of DPMM at the 53rd annual general meeting [AGM] of DPMM on June 15, this matter for injunctive reliefs before the court has been rendered academic.
"The court has allowed the withdrawal," Philip told theedgemarkets.com.
However, the rival group has been ordered to pay RM8,000 costs to each of the two defendants following the withdrawal.
Several media reports said Syed Hussein, who is also SME Corp Malaysia chairman, was appointed to the DPMM post for a year after he was unanimously elected by representatives from the nine states.
It was previously reported that Rizal Faris was embroiled in a tussle with DPMM's office bearers over not holding its AGM within the stipulated time, which resulted in a court action being filed before the High Court by the rival faction to force defendants Rizal Faris, Don Nazwim and DPMM to hold an extraordinary general meeting (EGM).
In court documents, the faction led by Syed Hussein claimed the RM5 million, which was supposed to be allocated to DPMM by the Prime Minister's Office before the 14th general election (GE14) — during the premiership of Datuk Seri Najib Razak, was instead deposited into the account of Yayasan DPMM Pulau Pinang Bhd without approval from DPMM's executive council.
Subsequently, the rival faction, led by Syed Hussein, who was then deputy president, held an EGM on Nov 22 last year to remove Rizal Faris from being president — a post he was supposed to hold for three years after being elected in May 2017.
The move was said to have garnered the support of 89 out of 92 delegates who were present.
However, hours later on the same day, Rizal Faris and his supporters held an AGM and removed DPMM's office bearers, including Syed Hussein.
Subsequently, Syed Hussein and 17 others filed an injunction last December to prevent Rizal Faris and Don Nazwim from carrying out the motions his faction passed in the AGM, including for Syed Hussein to be removed from his post.
It was also reported by theedgemarkets.com last March that Rizal Faris was called up by the police following its investigations on the purported RM5 million.
Syed Hussein told reporters after winning the DPMM presidency that the chamber would conduct an investigation over purported breach of trust and has lodged separate reports with the police, the Malaysian Anti-Corruption Commission and the Registrar of Societies.
In a related development, DPMM's new secretary-general Mohd Azmi Ali in a statement denied that there will be an AGM this Saturday (June 29).
"There is no notice issued by the DPMM office or the secretary general's office. Hence, any such meeting is illegal," Azmi said in a statement, adding that should there be any queries, the members can seek an explanation at his office.