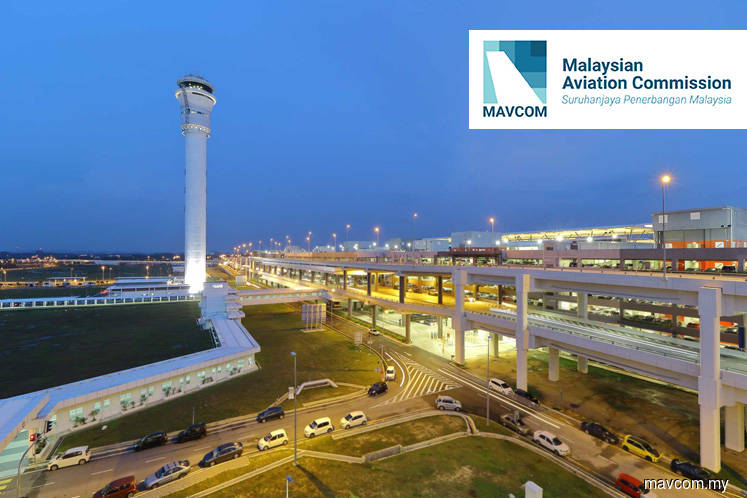 KUALA LUMPUR (June 13): The Malaysian Aviation Commission (Mavcom) said the allocation of air traffic rights (ATRs) is done in a manner to facilitate orderly growth while also considering the risk of overcapacity on a particular route.
"Ill-effects of route overcapacity include heightened risks of unutilised seats, which in turn could lead to flight cancellations and merging of flights, which are detrimental to passenger convenience," the commission said in a statement today.
In addition, overcapacity gives rise to a risk of a carrier exiting a route, and therefore lessening competition and consumer choice on that route in the long term.
The commission was responding to a recent media report titled Mavcom rejects AirAsia's application for more KL-Haikou, KK-Sandakan flights.
It said the allocation of ATRs follows a process that has been discussed in close consultation with airlines including AirAsia, and finalised after taking into consideration their views.
The commission said on Jan 29 it had approved AirAsia's application for seven additional trips per week for the Kota Kinabalu-Sandakan route in addition to AirAsia's existing 18 weekly trips.
However, because of concerns of overcapacity and inconvenience to consumers, Mavcom rejected AirAsia's request in February for a further seven weekly trips on the route.
As for the Kuala Lumpur-Haikou route, Mavcom said AirAsia had on Feb 21 applied to operate seven weekly trips on this route. But because of overcapacity concerns, only four weekly trips for the route were approved on April 3.
"The commission has also indicated to AirAsia that it can resubmit its application for both routes in October 2018," said Mavcom.