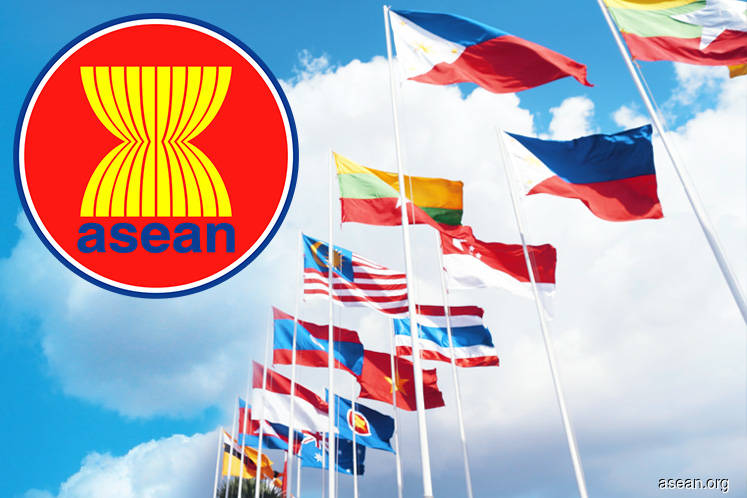 KUALA LUMPUR (March 27): Maybank Kim Eng said the rise of China and new technology will be the two key forces driving the biggest change in Asean in the next decade.
The Maybank investment banking arm noted that between 2006 and 2016, China's outward investment into Asean has risen a compound annual growth rate (CAGR) of 45% from US$1.8 billion to US$71.6 billion.
This makes it the third largest foreign direct investment contributor to Asean, Maybank Kim Eng said in a statement issued in conjunction with the bank's Invest Asean conference in Singapore.
"Last year, China strengthened its commitment to the Belt & Road Initiative (BRI) by pledging an additional US$124 billion. Given China's high savings rate and its push to strengthen regional connectivity via the BRI, the capital flows to Asean will continue increasing and accelerating in the next few years," it said.
Maybank Kim Eng added that Asean also accounts for the largest share of Chinese mergers and acquisitions (M&A) investment, making up about 30% of total M&A investment to Belt & Road countries for the period of 2005-2016.
Meanwhile, the bank said new and disruptive technology impacts almost every industry and propelling the growth of tech startups in Asean.
Maybank Kim Eng Group chief executive officer Datuk John Chong said he believes the tech environment in Asean is still at an early phase of growth despite the disruption the marketplace is experiencing.
"The majority of Asean's tech deals in recent past are still at the seed-stage and while e-commerce is growing rapidly in Asean, the penetration rate remains relatively low at between 2% [and] 5% as compared to more established markets like China (19%), South Korea (20%) and the United States (10%).
"E-commerce transactions will likely grow exponentially in Asean, driven by innovations in e-payments and tech platforms," Chong said.
In addition, the bank observed that the tech sector is also increasingly attracting more China M&A investments in recent years, reflecting the rapid offshore expansion of China's emerging tech titans.
"Based on Maybank Kim Eng's research, the IT communications sector attracted the largest share of China's M&A investment to BRI countries in 2016," it said.
Chong said that for Maybank Kim Eng, the dual rise of China and technology presents new opportunities.
"For instance, we are looking into how we are able to provide access and open up channels for our clients to participate in this growth. We are also keen to capture the financing opportunities, particularly for the infrastructure projects," he said.