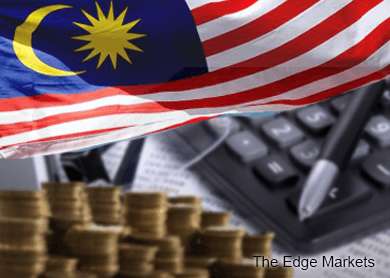 KUALA LUMPUR (July 9): The recent rise in foreign holdings of Malaysian government bonds seems to reflect a reallocation of funds into maturing, short-dated securities, HSBC Global Research says.
Offshore holders of Malaysian government debt surprised analysts by increasing holdings in June by US$926 million to an all-time high of US46.8 billion, or RM177 billion.
However HSBC analysts attributed it to a reallocation of investor interest to short-dated government bonds, which continued recording a decline for the fourth consecutive month in June, due to the falling supply of Bank Negara Malaysia notes and treasury bills (BNMNs/T-bills).
"Rather than a significant improvement in offshore appetite, this may reflect some reallocation of maturing foreign holdings into short-dated Malaysian government securities (MGS)," HSBC's strategy report said.
Foreign positioning in the government bonds has reached 48.5%, its highest point since 49.5% in May 2013, and at one of the highest levels in the emerging markets.
"Given that foreign holdings of the short term debt amount to US$6 billion, there is further scope for paring back foreign holdings in government bonds," the report said.
For this reason, they maintained a steepening bias for the MGS yield curve, which they view as likely to deter extension into long duration bonds.
Similar to the ringgit, HSBC analysts noted that the long-dated MSG yields did not see a sustained rally, after the positive credit rating announcement by Fitch at the end of June.
They added that the local bond market is still susceptible to external uncertainty, domestic headwinds and currency risks.