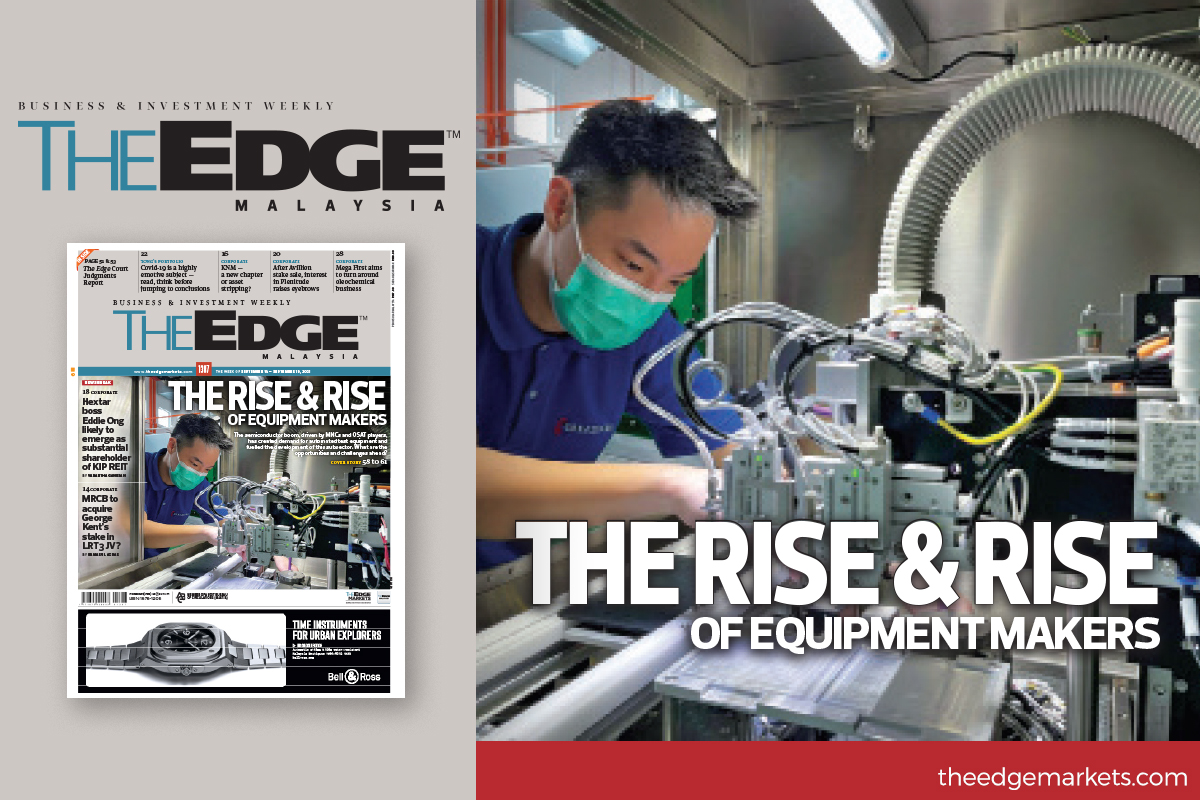 KUALA LUMPUR (Sept 11): Over the past few decades, the Malaysian semiconductor scene has largely been dominated by labour-intensive outsourced semiconductor assembly and test (OSAT) companies.
The semiconductor boom, driven by multinational corporations and OSAT players, has in turn created the need for automated test equipment (ATE) manufacturers and automation houses, which generated high-value jobs for engineers and technicians.
As the world moves into the Fourth Industrial Revolution (IR4.0) and artificial intelligence (AI) — which will see more manual and tedious processes across various industries being automated or digitised with smart machines with AI and big data analytics — the semiconductor and manufacturing sectors now need ATE and factory automation solutions more than ever to stay competitive.
These changes have contributed to the rise of ATE makers, which have largely outperformed the OSAT companies in terms of share price.
For perspective, about 10 years ago, some OSAT companies already had a market capitalisation of about RM1 billion each, whereas that of most ATE companies was less than RM100 million.
Today, the combined market capitalisation of the Big Four ATE makers — ViTrox Corp Bhd, Greatech Technology Bhd, Pentamaster Corp Bhd and Mi Technovation Bhd — is RM26 billion, catching up with the Big Four OSAT are Inari Amertron Bhd, Malaysian Pacific Industries Bhd (MPI), Unisem (M) Bhd and Globetronics Technology Bhd, which have a combined market value of RM30 billion.
Then there are the other local-listed ATE peers like QES Group Bhd, Aemulus Holdings Bhd, MMS Ventures Bhd (MMSV), Elsoft Research Bhd and VisDynamics Holdings Bhd.
What are the opportunities and challenges ahead for these equipment vendors? Will they continue to be the beneficiaries of the tech boom?
In the latest issue of The Edge Malaysia weekly, we spoke to seven tech industry captains to get the answers.
Get the full story in this week's issue of The Edge Malaysia.