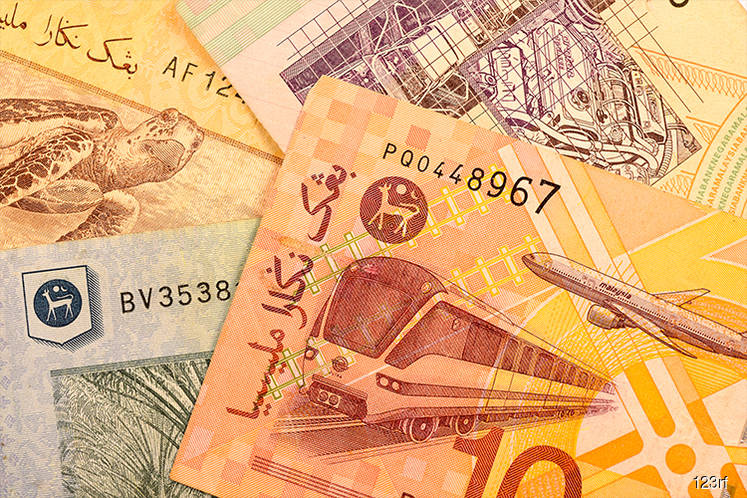 KUALA LUMPUR (July 17): The ringgit opened slightly lower against the US dollar today in the absence of risk-on catalysts and as investors awaited the release of June's consumer price index data tomorrow.
At 9.03 am, the ringgit was quoted at 4.0450/0500 against the greenback compared with Monday's close of 4.0400/0450. 
OANDA Head of Trading in Asia-Pacific, Stephen Innes said investors were eyeing June's CPI data that measures inflation rate, especially after Bank Negara Malaysia (BNM), maintained a neutral monetary policy stance last week.
"But the market does think the impact of the zero-rated Goods and Services Tax will likely see inflation drop to the 1.7 per cent level, and not change the view that BNM will hold interest rates for some time," he added.
Meanwhile, another dealer said investors were also awaiting US Federal Reserve Chairman Jerome Powell's first congressional testimony later today, and with him expected to emphasis the stance towards gradual monetary policy tightening.
The ringgit also traded lower against a basket of major currencies,
It fell against the Singapore dollar to  2.9684/9725 from 2.9671/9716 and was lower against the euro at 4.7355/7421 from 4.7284/7359 on Monday.
Vis-a-vis the British pound, the ringgit slid to 5.3527/3614 from 5.3591/3669 and weakened against the yen to 3.5972/6022 from 3.5943/5991.