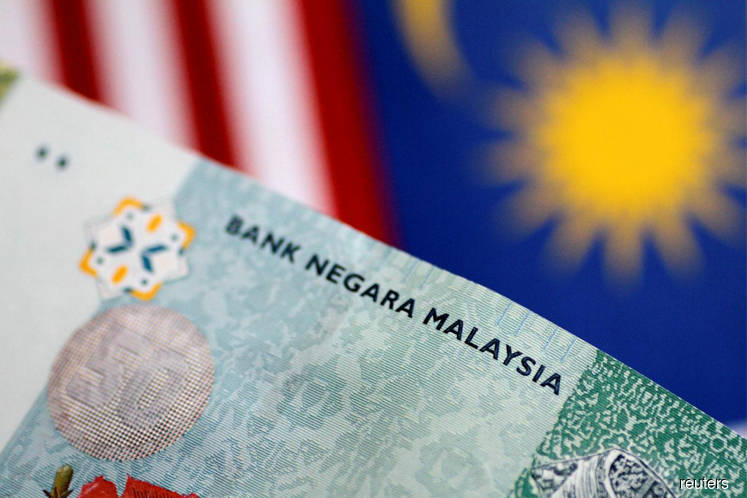 KUALA LUMPUR (Jan 8): The ringgit (MYR) is expected to strengthen post-GE14 (14th Malaysian general election), mainly due to a lower base effect, as well as stronger economic conditions, according to UOB Global Economics & Markets Research. 
In a macro note today, United Overseas Bank (Malaysia) Bhd's economist Julia Goh noted the strengthening of the MYR upon conclusion of the upcoming GE14 — due by August 2018 — is on the cards, as opposed to the past two elections in 2008 and 2013 respectively.
"Our constructive view on MYR has kicked off 2018 on a good start, with USD/MYR breaking below 4.00 for the first time since August 2016. In the past two elections, MYR weakened a year after elections but mainly due to external factors, [including] the global financial crisis, oil price slump, and Fed Taper Tantrum," Goh said.
"We think this time is different for these reasons — MYR is coming from a higher base of close to 4.00 (March 2008: 3.20; May 2013: 3.05) which is considered undervalued, and economic conditions are stronger than in 2008 and 2013," she added.
Additionally, the strengthening of the MYR would be supported by higher interest rates, as stronger growth conditions provide a basis for Bank Negara Malaysia (BNM) to normalise interest rates, while the recovery of oil prices is expected to continue into 2018, underpinned by the synchronised recovery in global demand.
"Assuming no unexpected surprises in the coming election, this provides greater certainty on the medium-term political and economic outlook. As such, we expect investment flows to pick up post-elections and support further ringgit strength," Goh said.
Still, Goh noted a more aggressive pace of US FED rate hikes which could push the US dollar higher and renewed weakness in crude oil could impact the ringgit, although any weakness in the ringgit is expected to be more gradual.
This, she said, is due to current foreign ownership of Malaysia's bonds and stocks which is relatively low, BNM's strong foreign reserves that would support the MYR (US$102.4 billion as at end-2017), as well as stabilised onshore foreign exchange conditions.
At the time of writing, the MYR was trading at a one-year high of 3.9885 against the dollar.