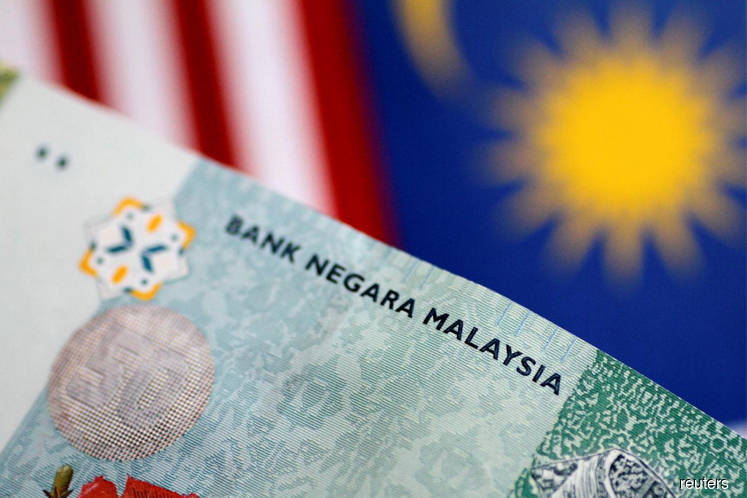 KUALA LUMPUR (Nov 22): The ringgit is projected to reach 4.22 against the US dollar in anticipation of US interest rate increases and amid volatility in global crude oil prices, according to United Overseas Bank (M) Bhd (UOB Malaysia).
At 10:39am today, the ringgit was traded at 4.1930 against the greenback. Over the last one year, the exchange rate was between 3.8533 and 4.2005.
"The (Malaysian) government's efforts to build a more transparent government, the economy's underlying strengths, steady economic growth, low unemployment and a surplus current account, will help support the ringgit," UOB Malaysia senior economist Julia Goh said here today at a media briefing on Malaysia's economic outlook.
Goh said Malaysia's economic outlook for 2019 is expected to remain positive, despite expectations of intensifying trade disputes and policy uncertainty which may result in slower global growth.
She said Malaysia will find support from robust domestic private consumption and investments despite the country not being immune to global headwinds.
UOB Malaysia's Malaysia real gross domestic product growth projection is at 4.8% in 2018 and 2019, according to her. For 2018's third quarter, Bank Negara Malaysia said the country's economy grew 4.4% from a year earlier.
Today, Goh said the country's 2019 inflation, as measured by the consumer price index, is estimated at 2% compared with 2018's estimated 1.2%.
She said UOB Malaysia foresees the nation's overnight policy rate to remain unchanged at 3.25% for the first half of 2019.
On crude oil markets, she said UOB Malaysia estimated 2019 average prices at US$75 (RM313.32) to US$80 per barrel due to US sanctions on Iran oil exports.
Today, Reuters reported that US West Texas Intermediate crude futures were at US$53.38 per barrel at 0141 GMT, 25 US cents or 0.5% below their last settlement. It was reported that front-month Brent crude oil futures were at US$63.28 per barrel, down 20 US cents or 0.3% from their last close.