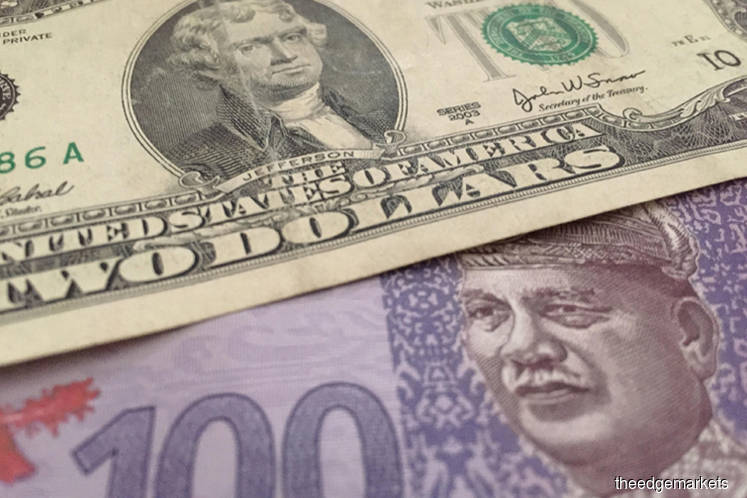 KUALA LUMPUR (Dec 10): AmBank Group Research expects the ringgit (MYR) support level at 4.1525 and 4.1572 while the resistance is pinned at 4.1702 and 4.1770.
In his AmBankFXDaily note today, AmBank group chief economist and head of research Dr Anthony Dass said the MYR fell 0.23% to 4.165 against the dollar.
Dass, who is also adjunct professor in economics at University of New England, Sydney, Australia, said the KLCI closed 0.16% lower to 1,680.6 along with Asian market before another blood bath in US stock indexes.
He said in the local bond market, 3-year Malaysian Government Securities (MGS) yield rose 1 basis point (bps) to 3.665%, while 5- and 7-year MGS yield stay put at 3.835% and 3.990% respectively.
He said as for the 10-year MGS yields, it climbed 1.5bps at 4.085%.
"Meanwhile, Brent fell 2.71% to US$59.73/bbl and WTI down 2.89% to US$51.50/bbl ahead of OPEC meeting despite the cartel had reached an agreement with Russia to cut down 1.2 million bbl/d to curb supply glut but feels it will take time to implement the cut by Russia.
"The MYR gained 0.01% to 3.038 against the SGD; up 0.06% to 7.889 against the baht; 0.55% firmer at 3486.2 against the rupiah but was 0.14% lower at 12.68 against the peso," he said.