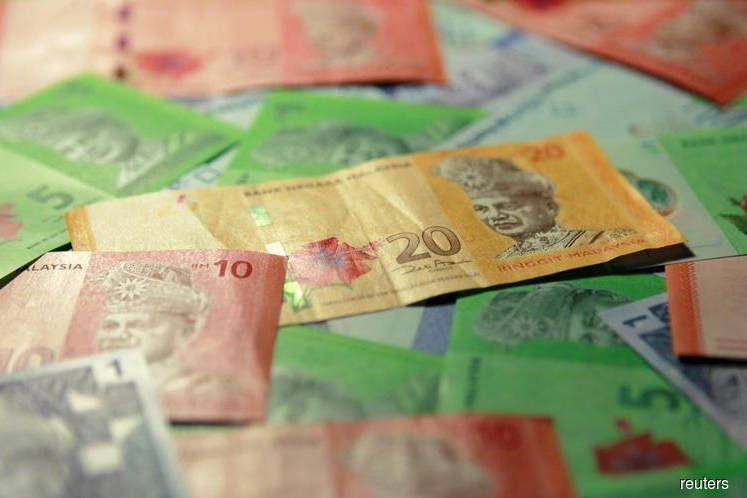 KUALA LUMPUR (Sept 12): Ambank Group Research expects the ringgit (MYR) to trade between its support level of 4.1372 and 4.1390 while our resistance holds at 4.1489 and 4.1516.
In his AmBankFXDaily note today, AmBank group chief economist and head of research Dr Anthony Dass said prior to the start of the long public holidays, MYR fell 0.04% to 4.146 against the dollar last Friday.
He said although the KLCI closed 0.03% higher at 1799.2, it suffered from a net foreign outflow of RM61.1 million.
"However, in the local bond space the 5- and 10-year Malaysian Government Securities (MGS) yields fell 2.5 basis points each to 3.840% and 4.160%, respectively while the 7-year MGS yields remained unchanged at 4.075%.
"Crude oil namely WTI and Brent rose 2.53% to US$69.25/barrel and 2.18% to US$79.06/barrel respectively following the API report which showed the biggest drop in US crude inventories since July, down 8.64 million barrels last week, added with the fall in Iran exports by 600,000 bpd between 1 Aug and 16 Aug following the US sanctions plus the approaching Hurrian Florence which threatens the supplies from the US East Coast," he said.
Dass said the MYR declined against its regional peers ie. down 0.2% to 3.011 against the Singapore dollar, 0.4% to 3569.8 against rupiah, 0.13% to 7.906 against baht while gained 0.15% to 13.019 against peso.
"Meanwhile Chinese Yuan fell 0.26% to 6.873 against the dollar on the renewed trade tensions," he said.