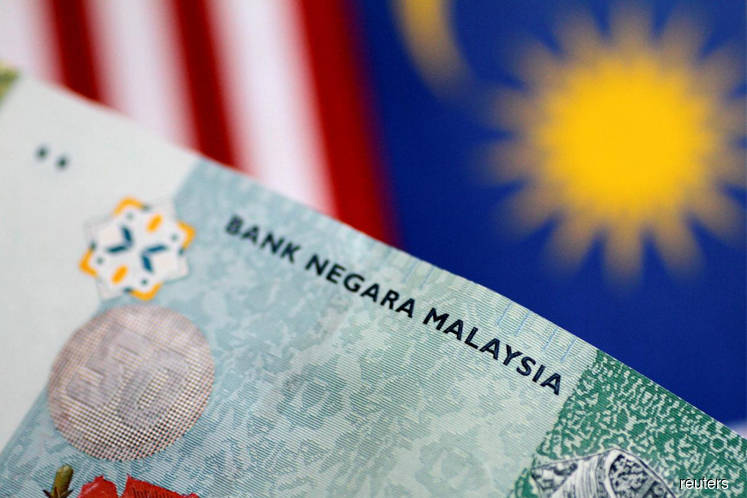 KUALA LUMPUR (April 16): AmBank Research expects the ringgit (MYR) to trade between its support level of 4.0941 and 4.1010 while the resistance is pinned at 4.1168 and 4.1226.
In his AmBankFXDaily note today, AmBank group chief economist and head of research Dr Anthony Dass said the MYR rose 0.14% to 4.109 partly due to weaker dollar.
Dass, who is also adjunct professor in economics at University of New England, Sydney, Australia, said the KLCI added 0.07% to 1,631.3.
He said in local bond market, Malaysian Government Securities 3- and 7-year yields remained unchanged at 3.390% and 3.670% while 5-year yields rose 0.5 basis points (bps) to 3.575%. The 10-year yields also rose 0.5bps to 3.758%.
He said Brent fell 0.52% to US$71.18/bbl and WTI dropped 0.77% to US$63.70/bbl following the Russian Finance Minister hinting that the OPEC+ may loosen its grip on production.
"Based on the latest OPEC monthly report, the cartel currently produced 30.45mil bbl/d while US oil production reached 12.2mil bbl/d as at the end-March.
"The ringgit closed mix against its peers. It remained unchanged against SGD at 3.038 but rose 0.25% to 7.739 against the baht; fell 0.27% to 3,422.7 against the rupiah; gained 0.10% to 12.58 against the peso and also against VND by 0.02% to 5,637.6," he said.