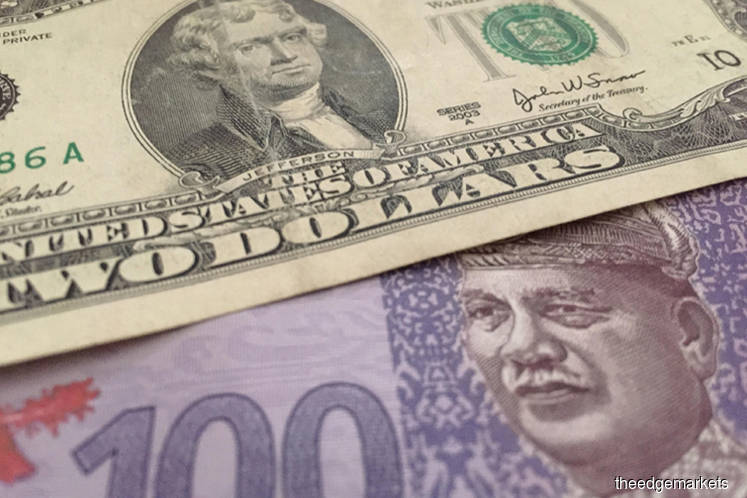 KUALA LUMPUR (Jan 8):  Ambank Research expects the support levels for the ringgit (MYR) against the USD to be around 4.0885 and 4.0955 while the resistance is pinned at 4.1120 and 4.120.
In his AmBankFXDaily note today, AmBank group chief economist and head of research Dr Anthony Dass said the MYR rose against a weaker greenback by 0.51% to 4.115.
Dass, who is also adjunct professor in economics at University of New England, Sydney, Australia, said the local bourse closed 0.56% higher to 1,679.2.
He said the 3-, 5-, and 10-year Malaysian Government Securities (MGS) yields traded 0.5 basis points lower each to 3.570%, 3.735% and 4.080% respectively while the 7-year MGS remained flat at 3.975%.
"In the oil market, both Brent and WTI rose 0.47% and 1.17% to US$57.33/bbl and US$48.52/bbl supported by the supply cut from Saudi.
"In the meantime, the ringgit rose against most of its regional peers, up 0.39% against Thai Baht to 7.763 and gained 0.47% against the peso to 12.76. It also rose 0.24% to 3.032 against SGD but slipped 0.80% to 3422.5 against the rupiah," he said.