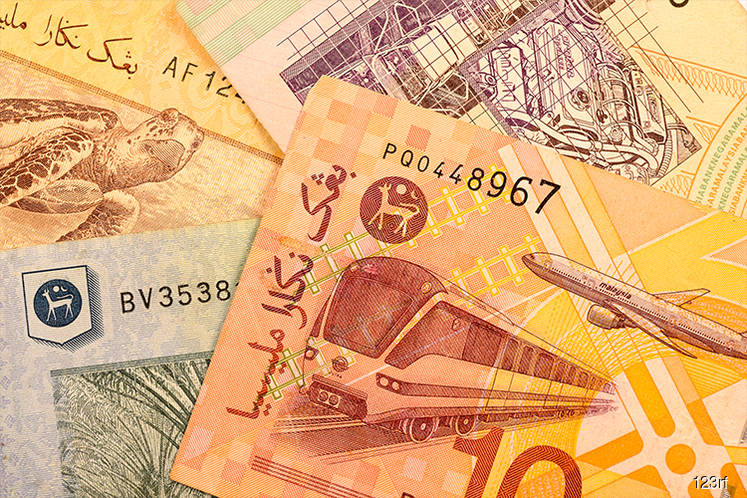 KUALA LUMPUR (Aug 14): AmBank Group Research expects the ringgit (MYR) to trade between its support level of 4.0804 and 4.0867 and resistance level of 4.0966 and 4.1026.
In his AmBankFXDaily note today, AmBank group chief economist and head of research Dr Anthony Dass said MYR fell 0.18% to 4.0935 against the stronger dollar as well as the impact from the spillover effects from the massive Turkey lira sell-off.
He said local bond saw the 5-year Malaysian Government Securities yields remained unchanged at 3.755% while the 7- and 10-year yields rose 2 basis points to close at 3.985% and 4.060% respectively.
Dass said the KLCI fell 1.24% to close at 1,783.34 with a net foreign outflow of RM142.3 million.
"Crude oil prices dropped with WTI down 0.64% to US$67.20/barrel and Brent down 0.27% to US$72.61/barrel after reports suggested that the crude inventories at the US delivery hub rose last week plus worries over the emerging market crisis and also the ongoing trade tensions may hurting the outlook for the oil demand.
"Meanwhile, MYR strengthened against regional currencies — Singapore dollar by 0.20% to 2.9743, rupiah by 0.71% to 3568.46 and peso by 0.08% to 13.0215 but weakened against the baht by 0.05% to 8.1488. The 5-year CDS rose 6.76% to 91.56," he said.