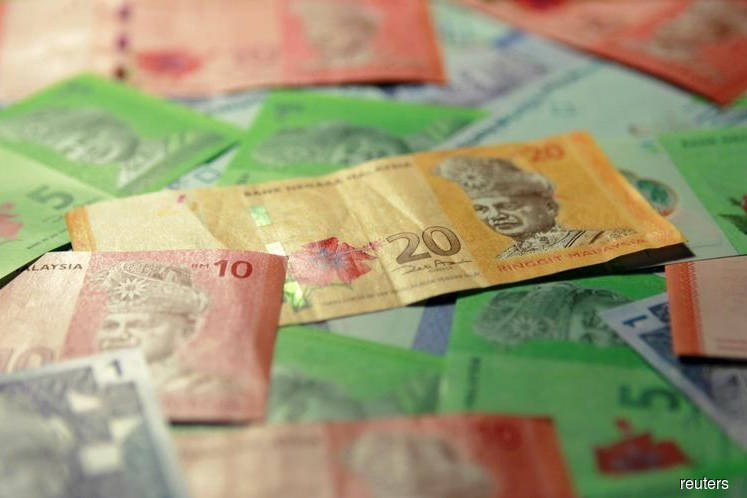 KUALA LUMPUR (Aug 2): AmBank Group Research expects the ringgit (MYR) to trade within its support levels of 4.0571 and 4.0615 while the resistance levels are pinned at 4.0716 and 4.0767.
In his AmBankFXDaily note today, AmBank group chief economist and head of research Dr Anthony Dass said the MYR fell 0.03% to 4.0665 against the stronger dollar.
He said buying momentum in the local bond space continued with the 5-, 7- and 10-year Malaysian Government Securities yields fell 0.5 basis points (bps), 2.0bps and 2.0bps to 3.750%, 3.940% and 4.055%, respectively.
"At the same time, the KLCI gained 0.23% to 1,788.31 with a net foreign inflow of RM151.3 million.
"Meanwhile, prices for crude oil fell to their lowest levels in almost six weeks with WTI down 1.60% to US$67.66/barrel and Brent fell 2.51% to US$72.39/barrel due to increase in the US crude inventories by 3.8 million barrels as announced by EIA.
"The MYR weakened against regional currencies — peso by 0.18% to 13.0387 and baht by 0.17% to 8.1543 but strengthened against the the Singapore dollar by 0.01% to 2.9857 and rupiah by 0.17% to 3,551.40. The 5-year CDS fell 0.03% to 82.64," he said.