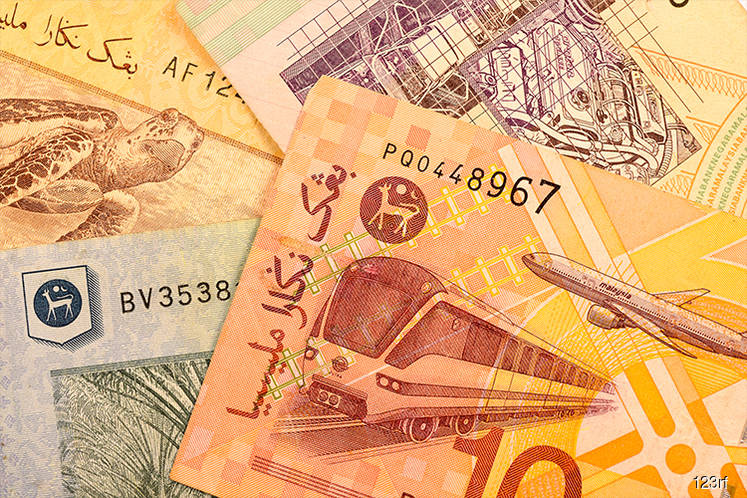 KUALA LUMPUR (July 26): AmBank Group Research expects the ringgit (MYR) to trade between its support levels of 4.0438 and 4.0479 while our resistance holds at 4.0641 and 4.0669.
In his AmBankFXDaily note today, AmBank group chief economist and head of research Dr Anthony Dass said the MYR strengthened by 0.26% to 4.0555 against the dollar.
He said the KLCI edged up 0.05% to 1,763.78 but recorded a net foreign outflow of RM244 million.
Dass said in the local bond space, buying momentum was largely seen in the 10-year benchmark.
"The 5-year stayed unchanged at 3.780%, 7-year rose 1.5 basis points (bps) to 4.000% while the 10-year fell 2.0bps to 4.075%. Meanwhile, crude oil prices namely WTI and Brent surged 1.28% to US$69.4/barrel and 0.9% to US$74.1/barrel respectively as after the EIA reported a decline in crude inventory by 6.1mil as at 20 July from a rise of 5.8mil in the week prior.
"The MYR largely weakened against its peers, down 0.04% to 2.9795 against the Singapore dollar, 0.25% to 8.1899 against the baht and 0.22% to 3569.23 against the rupiah.
"However, the MYR appreciated against the peso by 0.07% to 13.1395. The CDS fell 4.18% to 85.56," he said.