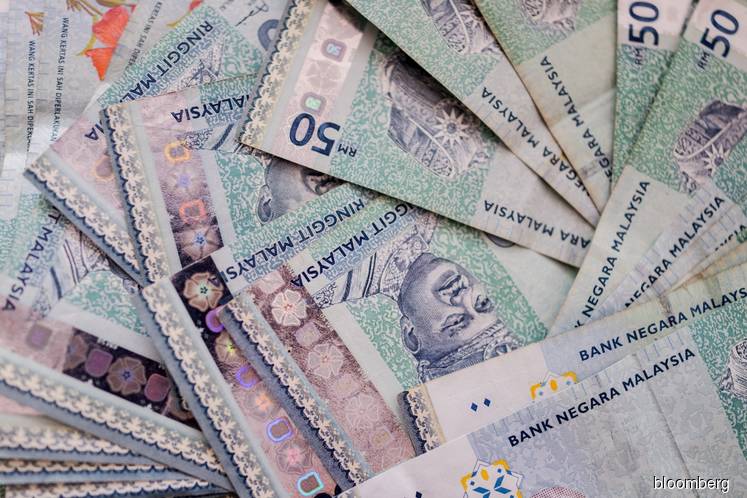 KUALA LUMPUR (July 16): AmBank Group Research expects the ringgit (MYR) to trade between its support levels of 4.0331 and 4.0390 while the resistance is pegged at 4.0587 and 4.0657.
In his AmBabnkFXDaily note today, AmBank group chief economist and head of research Dr Anthony Dass said the MYR fell 0.25% to 4.0510, moving in tandem with the Chinese renminbi.
He said the MYR also experienced some pressure with a de-risk mode seen in the local bond space as the 5-,7- and 10-year Malaysian Government Securities yields added 2.5 basis points (bps), 1.5bps and 1.0bps to 3.780%, 3.965% and 4.105% respectively.
"Meanwhile, the KLCI gained 1.08% to 1,721.93 despite recording a net outflow of RM57 million.
"Crude oil prices i.e. WTI was up 0.97% to US$71.01/barrel while Brent rose 1.18% to US$75.33/barrel following news that US President Trump is considering to tap on the country's emergency oil supplies to drive the crude oil prices low.
"The MYR strengthened against regional currencies i.e. the baht by 0.06% to 8.2223, Singapore dollar by 0.15% to 2.9617 but weakened against the rupiah by 0.33% to 3549.25 and peso by 0.19% to 13.2194. The CDS fell 3.83% to 97.05," he said.